Pulling up to a set of lights in a Formula One race car would undoubtedly make you the most envied driver at the intersection - that is unless the Batmobile pulled up alongside you.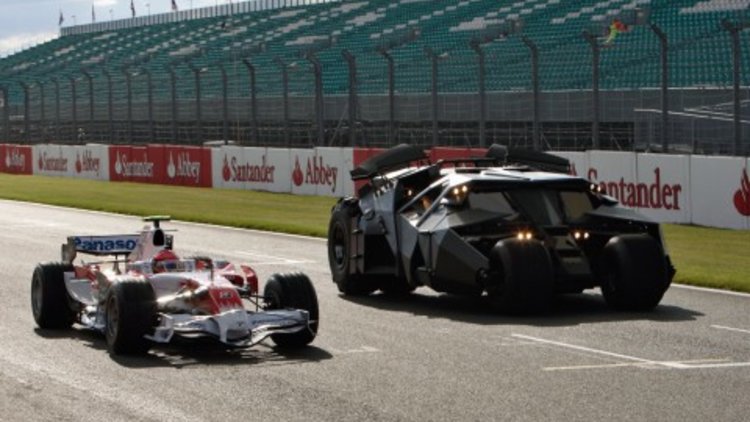 Well this is just what happened at Silverstone earlier this week when the Batmobile escorted the Panasonic Toyota Racing team Formula One car around the track for what was certainly the coolest lap ever.
The Batmobile is around 3m at its widest point, 4.5m long and 1.5m high and weighs in at around 2.5 tonnes however the absence of a front axle enables it to make extremely tight turns.
This stunt was of course done to celebrate the pending release of the new 'The Dark Knight' Batman film starring the late-great Heath Ledger.
The TF108 race car will also be sporting unique Batman livery for its actual onslaught of the Silverstone circuit for the British Grand Prix this weekend.
Toyota Formula One driver's Jarno Trulli and Timo Glock posed alongside the Batmobile as well as the Bat-Pod - Batman's motorbike - for what was a truly unique Kodak moment.
Batmobile races Toyota F1 car at Silverstone