After the first official images of the new fifth-generation 7-Series were leaked onto the web, BMW has released the full details of its new flagship luxury saloon prior to its worldwide debut at the Paris Auto Show.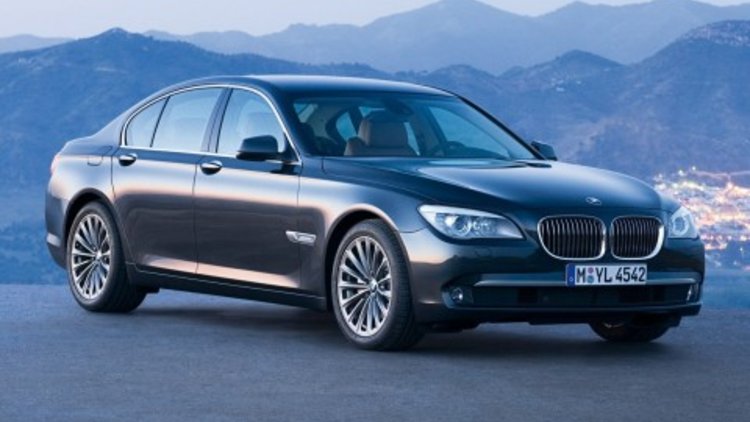 The 2009 model 7-Series takes its styling cues from the CS Concept shown originally in Shanghai back in 2007, replacing the current model which was first introduced in 2001 - later receiving a facelift in 2005.
The latest generation features many subtle exterior design changes in an attempt to shed the much criticised appearance of the previous model, these revisions extend to the kidney grille, tail lamps, and the especially controversial decklid with integrated spoiler which BMW maintains was an aerodynamic necessity.
The new 4.4-litre twin-turbo V8 engine introduced in the X6 and in a recently spied X5 will also power the 7-Series, producing 298kW and 609Nm mated to a slick six-speed automatic transmission.
An additional 3.0-litre 243kW twin-turbo six-cylinder petrol engine and 182kW diesel engine are also confirmed for the range, however market allocation for each power train is yet to be announced.
Speculation also suggests a gas-electric hybrid model could also be available next year following the launch line-up, using the two-mode system developed in three-way cooperation with General Motors and Daimler - kicking-off what will eventually become an extended range of hybrids in coming years.
The 2009 7 Series boasts all new suspension comprising lightweight aluminium components, featuring BMW's newly developed Dynamic Damping Control as standard which adjusts the degree of damping force and the gearshift dynamics of the automatic transmission, as well as the control maps for the gas pedal and steering assistance at the touch of a button.
A technical showcase, the new generation features optional extras including active steering, night vision with pedestrian detection, lane-departure warning, adaptive cruise control with a new stop-and-go capability, massaging rear seats and rear view and side view cameras.
Inside, the gear-lever returns to the centre console from its previous position on the steering column whilst BMW's iDrive system also makes an appearance with more readable graphics on an updated and better-integrated screen - and even integrates the owner's manual in digital format.
The CS concept on which the new 7-Series is based has not yet been relegated to the history books, with BMW planning to bridge the gap between the 7 Series and Rolls-Royce, where its job will be to fend off advances from the coming Porsche Panamera and Aston Martin Rapide.
[gallery=332]
2009 BMW 7-Series revealed