Ricardo and the US military have come up with a greener, more fuel-efficient armoured vehicle compared with the large conventional types. Called the FED ALHPA (Fuel Efficient Ground Vehicle Demonstrator) the tough tank is lightweight and showcases a number of fuel-saving aspects.
Low-rolling resistance tyres are pretty common these days on normal sedans and hatches, but on an army tank-like vehicle? This FED ALPHA machine has them, specially developed by Goodyear to help reduce the big rig's fuel consumption.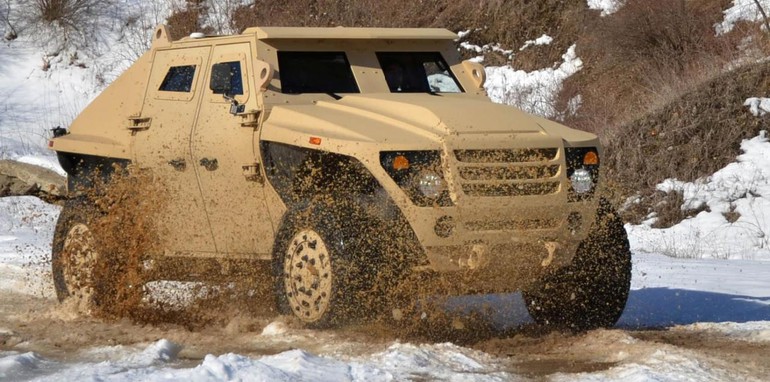 The FED ALPHA is also made from a lightweight Alcoa Defense aluminium structure which helps to keep weight to a minimum, again, all in the name of making it as fuel-efficient as possible. Even though a specific fuel consumption rate hasn't been mentioned, the project is still undergoing thorough testing to ensure maximum efficiency.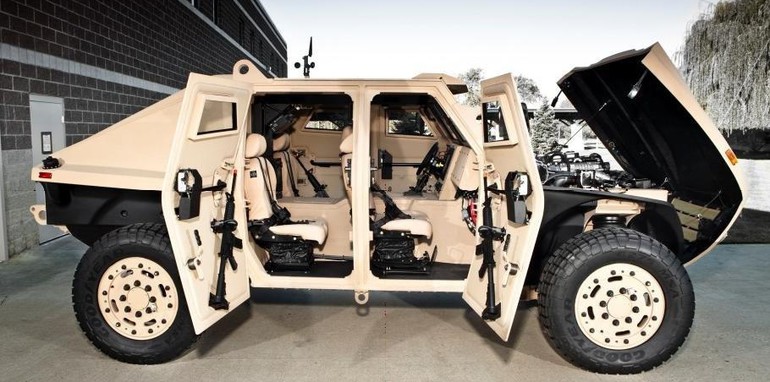 As for the specifications, the FED ALPHA is powered by Cummins four-cylinder diesel engine linked up to a six-speed automatic. The FED also features a 28-volt Kollmorgen permanent magnet integrated starter-generator which powers electric accessories and provides 20kW of power for other on-board equipment.
Robert Ellis, director for military vehicle programmes for Ricardo Ricardo Inc. recently spoke about the project, saying,
"We are extremely pleased to be able to continue supporting TARDEC [Army's Tank Automotive Research, Development and Engineering Center] in its objective to increase the fuel efficiency of the US Army's vehicle fleet. The FED programme represents an ideal application of Ricardo's expertise in armoured vehicle design and fuel efficiency improvements."