Ferrari's CEO Amedeo Felisa has given away that the 599's replacement (codenamed F152) will have at least 515 kW of power. Which makes it more powerful than the recently launched Lamborghini Aventador.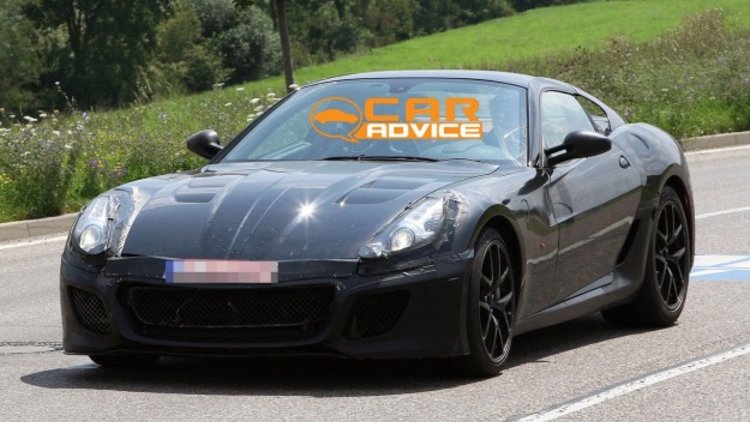 Speaking to Car and Driver, Mr Felisa said the successor to the 599 will be built mostly from aluminium alloys and remain a front-engine rear-wheel drive setup.
"We'll have more than 700 horsepower, but it's not because of the Aventador." Mr Felisa told Car and Driver.
It's not a far cry from the current Ferrari 599, which already makes 456kW in its standard form and an impressive 500kW in GTO configuration.
Do you think it matters if the 599's replacement has a little more power than the Lamborghini Aventador? Do buyers still care that much about power when the figures are already so high? Would you be persuaded out of a Lamborghini and into a Ferrari (or vice-versa) for the sake of a few more kW?
CarAdvice is heading to Shanghai soon to drive and review the all-new Lamborghini Aventador, so check back soon for a full review of the latest Lambo.
Ferrari 599 replacement to have 515+ kW