SUV Comparison Volkswagen Tiguan vs. Honda CR-V vs. Subaru Forester
SUV Comparison - Volkswagen Tiguan 103 TDI vs. Subaru Forester X vs. Honda CR-V
Model tested: 2008 Volkswagen Tiguan 103TDI
Recommended Retail Price: $35,990.
Options fitted: Satellite navigation - RNS510 ($3490)
Looks; impressive fuel efficiency; handling; RNS510
Boot space; short first gear
CarAdvice rating: (4.25)
-
Model tested: 2008 Honda CR-V
Recommended Retail Price: $31,990
Options fitted: Five-speed automatic ($2000)
Space, quality, refinement, standard ESP
No Sat/Nav or Bluetooth, performance boost would help
CarAdvice rating: (4.00)
-
Model tested: 2008 Subaru Forester X
Recommended Retail Price: $30,490.
Options fitted: None fitted.
Off road ability, space, utility
Interior styling, performance, urban utility
CarAdvice rating: (3.50)
-
- Review by Paul Maric, David Twomey and Matt Brogan, photographs by Paul Maric.
Introduction:
The Australian car market may be in a state of flux, thanks to see-sawing fuel prices, but that hasn't stopped it booming.
One segment that certainly falls into the 'full steam ahead' category is compact SUVs and Volkswagen, one of the most aggressive players in our market has moved to again snatch a 'European' advantage with its Tiguan soft-roader.
It's got some stiff competition, from the likes of Subuaru's Forester and the Honda CR-V so we pitched them against each other, with some interesting results.
2008 Subaru Forester X - Matt Brogan:
Forester's outward appearance has changed slightly from previous examples with a more sleek front end, in keeping with Subaru's new corporate look, perhaps the most evident of all alterations.
Proportions too have grown slightly in each direction to make this incarnation the longest, widest and tallest Forester yet. Despite these revisions, the car's overall exterior presence has maintained much of its beloved shape which should help retain Forester's army of loyal followers.
Underneath the skin Forester's driving characteristics and personality too have maintained much of their integrity despite the increase in bulk.
In the performance stakes some of Forester's weight gain can be felt, especially when the vehicle is loaded or laboured and once on-road the 2.5-litre's athletic prowess can vary greatly depending on just how hard you're willing to work for the 126kW reward.
Let the car labour, and the performance is mediocre at best, sluggish even, but keep the revs up and use the gears with a bit of energy and the boxer engine provides ample mid-range pull for most situations offering a middling 229Nm of torque at 4400rpm.
Around town Forester does feel slightly heavier and more cumbersome than the two rivals, especially when manoeuvring through tight back streets and parking lots, and though I wouldn't say it's a huge problem, it is certainly evident when jumping from one vehicle to the next.
Open road driving sees Forester's ability improve slightly and the all-wheel grip certainly feels confident through twisty country corners with a ride on par with expectation.
Again, throw up a challenge such as a steep incline or series of undulations and Forester's legs feel a little short.
You really do need to keep on top of things so as to not lose pace. This may not prove an issue for many drivers who are happy to plod along, but it can also mean overtaking is a little more challenging than desirable with a lot of runway required when passing.
So while is may seem that on-road the Forester is a little lack lustre, off-road it's completely the opposite, in fact, I'd go so far as to say it's brilliant. Whilst it's no bush basher, it's not intended to be, on gravel or unsealed roads Forester clearly rules the roost.
The viscous limited slip centre differential offers seamless power delivery to all four wheels and the combination of ride and handling offered from the McPherson strut front end and dual wish bone independent rear set up is superb and utterly reassuring when tackling more unforgiving terrain.
ABS and ESP calibration allow enough free play so as not to be a hindrance on the loose stuff and with adequate ground clearance (220mm) and low range mode (manual transmission only), Forester is the ideal choice for any one living in a rural area or for those who enjoy a more active recreational lifestyle.
A large cargo area that is raked slightly downward at the rear could mean sacrificing loose grocery items to the road below but is a nifty idea that works in your favour when it comes to unloading heavier items or when draining your mountain bike or wetsuits.
My only qualms off-road would be that the Hill Start Assist set up is not as clever or absolute as the Brake Hold system offered in Tiguan and that the steering can in certain instances (such as at speed) feel a little over assisted.
The cabin is perhaps best described as decorously utilitarian rather than aesthetically pleasing and presents a robust finish suited to the vehicle's intended application. Instrumentation is somewhat lacklustre but nonetheless is easy to read and the controls are simplistic, ergonomic and seemingly durable.
A large lever-type low range selector, centrally positioned on the console, means a lot of otherwise usable space has been forfeited, though other storage bins and hidey holes do exist to compensate and with an array of standard features, adequate for a base model, includes air conditioning, cruise control, remote central locking, power mirrors and windows, and a single CD tuner with auxiliary (iPod) input jack, Forester a reasonably good package.
Engine: 2457cc SOHC horizontally opposed four cylinder
Power: 126kW@6000rpm
Torque: 229Nm@4400rpm
Transmission: Five Speed Manual (Dual Range)
Brakes: Disc with ABS, EBA & EBD
Driven Wheels: All Wheel Drive
Final Drive: 4.111 (High) / 1.196 (Low)
Top Speed: 184km/h
0-100 km/h: 10.4 seconds
Fuel Type: 91RON Unleaded Petrol
Fuel Tank Capacity: 60 litres
Fuel Consumption: 9.3L/100km (Combined)*
ANCAP Rating: 5 star
Safety: ESP; TCS; Front, Side & Curtain Airbags
Service Interval: 6 month/12,500 kilometres
Spare Wheel: Steel 16 inch
Turning Circle: 10.6 metres
Towing Capacity: 1400kg (Braked)
Warranty: 3 year/Unlimited kilometre
Weight: 1475kg (Tare)
Wheels: 16 x 6 inch steel
*ADR tests are calculated on 95RON Unleaded Fuel
-------------
2008 Honda CR-V - David Twomey:
Despite its polarising styling the Honda CR-V is enormously popular with those people at whom it is directly aimed – young families with active lifestyles. Why you may ask given that this is a market segment where buyers are spoiled for choice, well the answer we believe comes back to Honda's solid reputation and reliability.
That and the fact that this little lugger can swallow a mountain of family orientated stuff, like strollers, sports gear and shopping.
And Honda isn't confused about where the CR-V fits into our marketplace either, the company's marketers will tell you "want to find the natural place for the CR-V, go to the parking lot of any childcare centre, you'll find plenty of them and plenty of the people the car is aimed at."
Despite falling away in the market a little this year it is currently selling at number three behind the Toyota RAV4 and Subaru's new Forester, it still a strong value proposition for most buyers with the well equipped base model, tested here, costing just $31,990 , plus $2000 for the five-speed automatic in our test car.
It's no secret that this current version of the CR-V is a better vehicle than the one it replaced, while adhering to the recipe that made it a success.
Coming from a factory in Thailand, so it's pricing can exploit a Free Trade Agreement with that country, it's well built, has tight tolerances and uses quality materials and production methods to ensure you're getting value from every last cent of your purchase.
To us the appearance of the CR-V is a little polarising, but the marketplace doesn't seem to agree and many people actually like the double split grille and the arched side windows that sweep rearward to an all new top hinged tailgate.
The tailgate provides excellent access to the voluminous rear load area, which was by far the largest of the three cars on test and certainly scores the Honda many brownie points with its buyers. We heard criticism of the Tiguan, particularly, from families who said it couldn't take a baby-stroller in the rear, but no such problems with the CR-V.
The obligatory 12V outlet has not been forgotten, for those planning on taking the fridge, and as if all that cargo space isn't enough, CR-V can tow up to 1500kg (braked).
Getting in and out of the CR-V is also made easier by a lower seat height than the previous model, and while none of these cars were a challenge to enter the Honda was certainly amongst the easiest. The seating is remarkably comfortable and supportive, and the driving position is easily adaptable thanks to an excellent range of adjustment, and a steering wheel that's adjustable for reach and rake.
The leather wrapped wheel also has cruise and audio controls within a thumbs reach, and to grip feels both elegant and sporty at the same time.
The dashboard is clean, functional and upmarket, both texturally and aesthetically with a blue/white backlit instrument cluster lending even more sophistication to what's already a purposeful and presentable cluster of stylish yet easily read displays.
Visibility is good, despite the slightly odd shaped third rear window, although we feel that all vehicles of this type should be fitted with rear park sensors and a reversing camera.
Another big plus with the CR-V is its excellent safety credentials with a five-star ANCAP rating, plus four airbags, anti-lock brakes and, commendably, VSC stability control in the base model.
Both ABS and ESP allow a reasonable margin for error and even driving on loose gravel bush tracks they are up to the job, while not being too intrusive. As a part-time 4WD the CR-V is a reasonable compromise for anyone who wants the added confidence of grip at all four corners when the conditions are less than ideal.
The CR-V defies the usual concept of four-wheel drive handling and ride with a well-judged compromise, lower centre of gravity and retention of hydraulic power steering that despite being a bit slow-reacting and light for keen drivers, delivers better weight and feel than most of its competitors.
Although it's a dedicated understeerer through corners, the CR-V nevertheless grips surprisingly well, leans a lot less than you might imagine, and turns in with surprising eagerness.
The 2.4-litre, four-cylinder, petrol engine, is slightly more powerful at 125kW than its predecessor, and with a broader spread of torque, provides sufficient rather than exciting performance. Uphill or overtaking manoeuvres do require some careful thought, as the smooth-revving engine needs to build up power.
It's satisfactorily frugal in theses fuel sensitive days and although Honda quotes an official combined ADR figure of 10.0L/100km we actually achieved slightly better, over a wide ranging driving from country and city to bush tracks, with an average consumption of 9.43L/100km.
After a week experience all three of these vehicles I was more convinced of the Honda's competence at the end, than at the beginning. The Tiguan is the new kid on the block, has European glamour and has the added cache of diesel power, but the Honda wins hands down when it comes to doing the job –providing reliable performance with family sized space and load lugging.
Engine: 2.4-litre, DOHC, i-VTEC, 4-cylinder
Power: 125kW@5800rpm
Torque: 218Nm@4200rpm
Transmission: optional five-speed auto
Brakes: Ventilated discs front/rear
Driven Wheels: part-time four-wheel drive
Final Drive: 4.500
Top Speed:
0-100km/h:
Fuel Type: 91RON ULP
Fuel Tank Capacity: 58 litres
Fuel Consumption: 9.43L/100km* actual
NCAP Rating: 5 Star
Safety: 4 airbags, ABS, EBD, VSA(stability control), active head restraints
Spare Wheel: 17x6.5J steel
Turning Circle: 11.8m
Towing Capacity: 1500kg (braked)
Weight: 1570kg
Wheels: 17x6.5J steel
Warranty: 3 years/100,000km
------------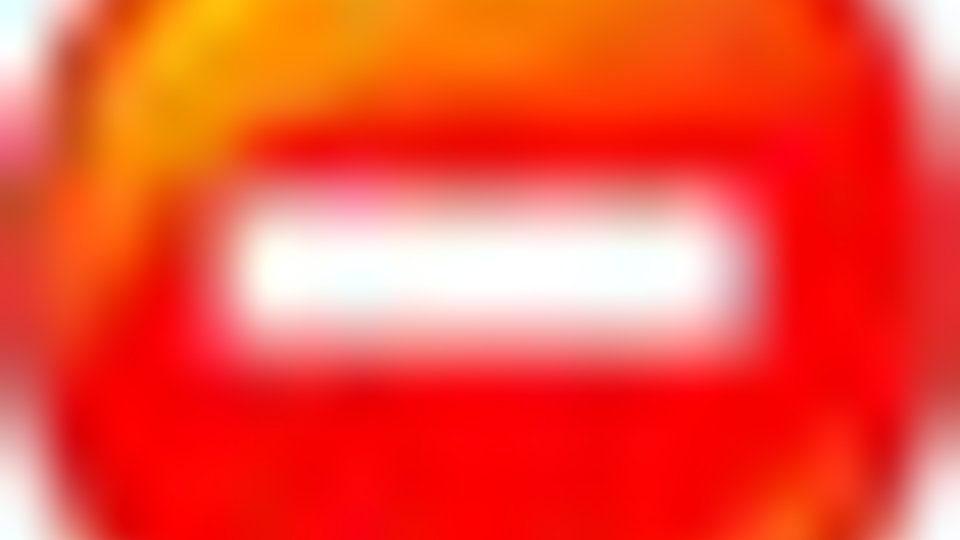 Volkswagen Tiguan - Paul Maric:
Volkswagen is at it again. This time they plan on cutting Japan's lunch – in a big way. Despite the fact only 1800 orders are coming into Australia this year, Volkswagen is confident the Tiguan will compete against its main Japanese rivals until the final count.
The Tiguan's exterior design isn't the only thing that strikes you at first glance. It doesn't look as traditional in an SUV sense as its competitors. This makes it look smaller on the outside than it actually is. Inside the cabin, there is a generous amount of room on offer for adults and children.
Boot space is the Tiguan's main letdown. The boot capacity is 50-litres short of its nearest competitor – the Subaru Forester X. You can't blame the full-sized spare tyre for that one either – simply because it uses a space saver tyre instead. It's quite a confusing trait when you consider the car will be primarily used by families.
Boot volume aside, the Tiguan's ability to continually impress in most departments doesn't seem to end. Our test vehicle – the 103TDI is powered by Volkswagen's renowned 2.0-litre, 4-cylinder turbo diesel engine. Producing 103kW of power and 320Nm of torque, it was the quickest of our test bunch under full throttle acceleration – but I put that down to my exceptional driving skills, the others seemed to disagree somewhat though, not sure why.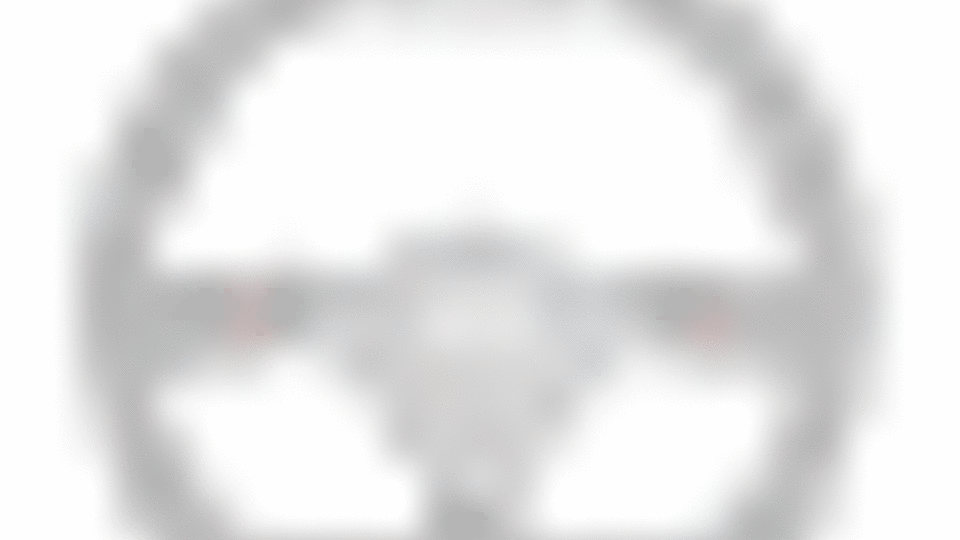 At idle, the diesel motor makes a bit of a racket, likewise under hard acceleration. If the diesel noise doesn't faze you, it's impossible to fault the Tiguan's drivetrain. The test vehicle was mated to a 6-speed manual gearbox which shifted with enthusiasm and was easy to operate. First gear ran out of puff very quickly though, often making 2nd gear starts the norm.
As you would expect from a 'Sports Utility Vehicle', the Tiguan handles and drives much like a car – a Jetta more or less. Built on a mix of Golf and Passat chassis, the Tiguan really caters for the best of both worlds – comfort and sharp handling.
The Tiguan is also the second car in Australia to offer a feature called 'Park Assist'. The Tiguan is capable of parallel parking your vehicle in a car space with only seconds worth of input required to line up the space. The impressive system was demonstrated at the vehicle's launch and was raved about by Editor David Twomey, after several demonstrations.
RNS510 was also fitted to our Tiguan test vehicle. RNS510 is Volkswagen's latest iteration of user interface. It integrates satellite navigation, audio management and traffic announcements. The new touch screen is very easy to use and caters for all sorts of individuals.
Audiophiles will also be drawn by the brilliant sound system and audio management system. A hard drive is used to store 10GB worth of DVD information for the satellite navigation with up to an additional 20GB for music.
Off the beaten track, the Tiguan remains competent but is trumped by the Subaru's constant all-wheel-drive system. The Tiguan's part time all-wheel-drive system only sends power to the rear wheels when it detects slippage at the front end.
Although styling is subjective, I believe the Tiguan is the best looking of the bunch. The stylish front end features unique headlights and grille, while the rear is rounded off to feature a great rear light cluster.
Tiguan comes standard with a electro-hydraulic park brake. The feature also includes a hill-hold function which applies the brakes while the car is sits on an incline, going hand in hand with the manual gearbox, allowing the driver to get sufficient revs before releasing the parking brake.
Tiguan's pricing begins at $33,990 for the (yet to be released) 125TSI and climbs to $35,990 for the 103TDI, while finishing at $42,990 for the range topping 147TSI. All models come standard with a 6-speed manual gearbox but can be upgraded to a 6-speed automatic for an additional $2300.
Standard features include: Rear fog lamp; central locking; electric windows; electric mirrors; alloy wheels; air conditioning; 6 cup holders; MP3 compatible CD player; steering wheel audio controls; 8 speakers front and rear; leather wrapped steering wheel and trip computer.
Safety features include: ABS brakes with EBD, BA and ESP (Electronic Stability Control); driver and front passenger airbags; driver and passenger side airbags; front and rear curtain airbags.
All in all, the new Volkswagen Tiguan is a brilliant machine. It's let down by a small boot, but makes up for it in a superb drive, modern styling and competent handling. The price point is also very competitive, watch out for options pricing though!
Engine: 2.0-litre, 4-cylinder
Power: 103kW@4200rpm
Torque: 320Nm@1700rpm
Transmission: six-speed manual, optional six-speed auto
Brakes: Ventilated discs front/rear
Driven Wheels: part-time four-wheel drive
0-100km/h: 10.5-seconds
Fuel Type: Diesel
Fuel Tank Capacity: 64 litres
Fuel Consumption: 7.4L/100km actual
NCAP Rating: 5 Star
Safety: 6 airbags, ABS, EBD, ESP(stability control), active head restraints
Spare Wheel: space saver steel
Turning Circle: 12m
Towing Capacity: 2000kg (braked)
Weight: 1630kg
Wheels: 16x6.5 alloy
--------
She Says - Miranda Simpson:
After looking at all three vehicles, I believe the Tiguan to be the best from my point of view, and here's why.
CRV is quite stylish to look at, and is lovely inside. I like the space, it's very comfortable and is very easy to drive but it seems to have a blind spot (through the C pillar), which is not very good when reversing from angle parks or when changing lanes. It also seems to me that the way baby capsules connect to the roof is a hindrance with straps (across the load space). It's just very inconvenient and limits the amount of usable room in the boot for other things such as a pram and luggage.
The Forester is not as good looking as the other cars, not as stylish. It's also quite basic inside and is a little rough to drive. It is however the larger of the three and has plenty of room for shopping, the pram and other things for our weekends away like camping gear, bikes, etc. The only real issue is that I find it slightly too big to live with day-to-day and found it a little bulky for just driving down to the shops or to school.
Tiguan is my favorite, I love the look, it's spacious, comfortable, has many compartments to put my things in, which is great if you have young children and is very smooth and easy to drive. I also found this one the easiest to park. It has a slightly smaller boot, but it's still adequate for the pram and gear and best of all you can connect the baby capsules to the back of the seat without limiting space in the back. I also like the way that you are able to pull the back seats down without undoing everything. It's great.
If I was to buy on looks alone, I'd go with the CR-V, but after driving each and utilising them for a period of time, the Tiguan is for me.
Conclusion:
Despite the Forester's interior shortcomings (the multitude of plastic), it dominated in dirt road driving, proving to be quite competent on loose surfaces. While the Forester dominated off-road, the Tiguan shone brightest on the tarmac.
The diesel engine provided exceptional pulling power, while the handling was on par with the best SUVs. When it comes to practicality though, the CR-V had it in the bag. The boot was the biggest of the three, but the CR-V was let down by a hunting gearbox and lack of get-up-and-go. So now it comes down to the decision.
We spent a lot of time deliberating but couldn't give the win to anything other than the Tiguan, it really is an exceptional machine. The surprise of the bunch was certainly the CR-V though, falling just short due to its engine – bring on a diesel. Either way, you would be pleased with either the CR-V or Tiguan. The Forester is also a good choice, but is let down by questionable build materials and an engine that revs, but doesn't really move the car with any enthusiasm.
SUV Comparison Volkswagen Tiguan vs. Honda CR-V vs. Subaru Forester