If you're into the spy shot scene you may have noticed some earlier pictures of this car scattered on the web, but our European photographers have just gotten up close and were able to verify – 100% – the true identity of this masked prototype.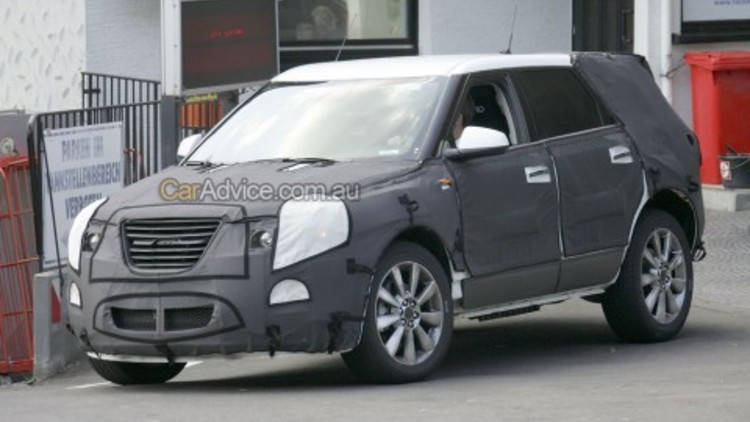 We first saw this bodystyle at the Detroit Auto Show, being touted at as the 9-4X BioPower Concept, but Saab is obviously serious about bringing this to the marketplace in a timely fashion.
Codenamed GMT168, the Saab 9-4X will arrive in time for the 2010 model year. Sharing the platform with the upcoming Cadillac BRX, the Theta-Epsilon based Saab will be built in at the Ramos Arizpe plant in Mexico.
Unlike the U.S. based 9-7X, this will be sold globally. Styling – as you can easily see – will be very close to that of the concept, and powerplants will include a range of gasoline, as well as a new 250-horsepower diesel.
The 9-4X will also offer Saab's XWD all-wheel-drive system.
2010 Saab 9-4X spy photos