For those who can't quite stretch the budget for the new SL-Class, the next-generation Mercedes-Benz SLK Roadster offers a more conventional balance of price, performance and luxury.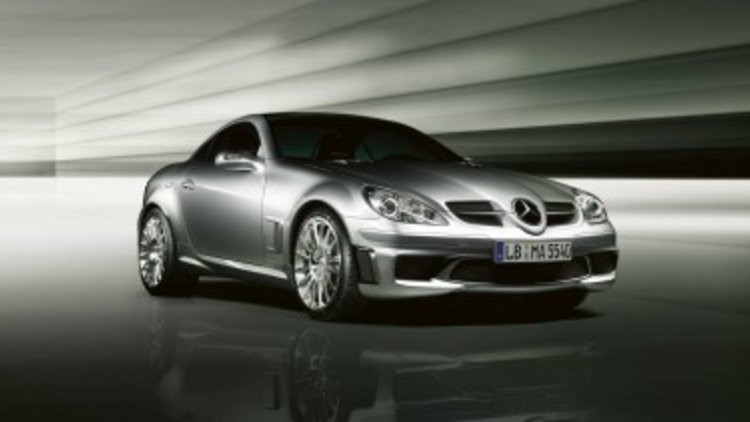 Following an extensive facelift incorporating around 650 newly developed components, the updated SLK three-model range begins at a far more obtainable $86,780.
The range begins with the SLK 200 KOMPRESSOR, which boasts a four-cylinder supercharged engine producing 135kW and peak torque of 250Nm.
Engine refinements see fuel consumption drop by a substantial 1.2-litres to just 8.0L/100km, which in turn reduces CO2 emissions by 30 g /km to 190 g/km.
The mid-range SLK 350 is powered by a high-revving 3.5-litre V6 engine developing 224kW and 360Nm, hitting red line at 7200rpm.
When coupled with the 7G-TRONIC automatic transmission, the SLK 350 consumes just 9.2-litres per 100km - 1.9-litres less than the previous model.
The pinnacle of the range is the SLK 55 AMG which features a familiar 5.5-litre V8 power plant delivering 265 kW of power and 510Nm.
The two new models in the SLK range all come with a precision six-speed manual gearshift while the SLK 55 AMG retains the 7G-TRONIC Sport seven-speed automatic transmission.
A newly developed direct-steer system with variable power assistance also makes its debut as standard on the SLK range.
The direct-steer system is derived from the previous speed-sensitive power steering and operates purely mechanically, adjusting the steering gear ratio in tune with the steering angle.
Pricing and Specifications
| | | | | |
| --- | --- | --- | --- | --- |
| Model | Power | Torque | 0-100km/h | Price |
| SLK 200 KOMPRESSOR | 135 kw | 250 Nm | 7.6 seconds | $86,780 |
| SLK 350 | 224 kW | 360 Nm | 5.4 seconds | $112,380 |
| SLK 55 AMG | 265 kW | 510 Nm | 4.9 seconds | $164,900 |
2008 Mercedes-Benz SLK-Class Roadster