2008 Renault Laguna First Steer
Like all things French the all-new Renault Laguna is a little idiosyncratic – but also like all things European these days it's being launched on the Australian market with diesel power first – petrol will come later.
There will also be an Expression 2.0-litre turbo petrol model with a six-speed auto at $42,490 and a Privilege petrol powered model at $48,690.
In addition in September the Laguna Estate, only available with the six-speed auto, will also arrive with Expression petrol costing $45,490, Expression diesel $47,490 and the Dynamique diesel costing $50,690.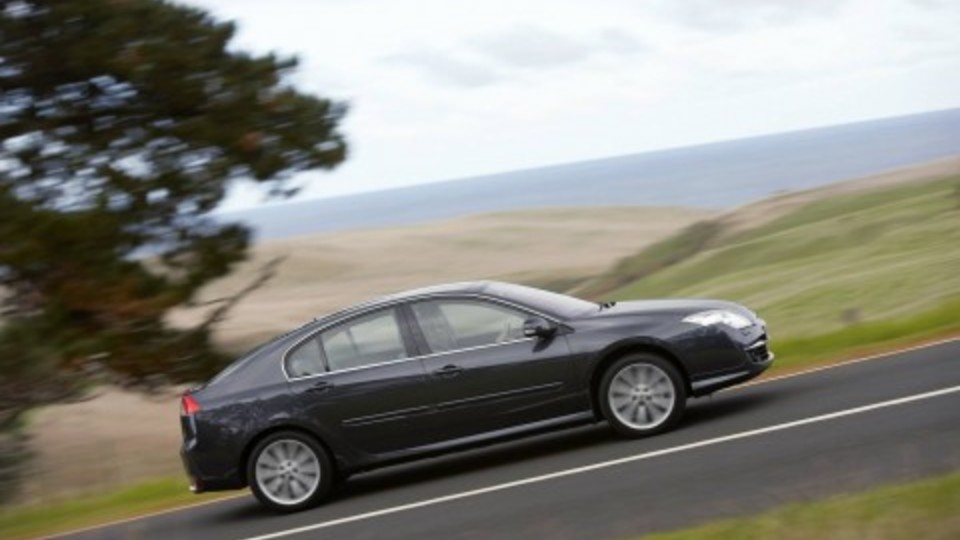 The styling is all new – although a little bland – but on the up side there's a totally new, and quite nicely crafted interior, and impressively, the car is 15kg lighter, on average, than the old model despite being bigger, stronger and better equipped.
The 2.0-litre diesel engine currently on offer produces 110kW at 4000rpm and maximum torque of 340Nm at 2000rpm. It's a new generation of engine for Renault which was first seen here last year in 1.5-litre guise in the Kangoo van.
Fitted with a variable-vane geometry turbocharger (VGT) and diesel particulate filter, emissions are 158g/km of CO2 for the manual and 185g/km of CO2 for the automatic and the engine is compliant with the Euro 5 standards, which don't come into force for another two years.
In the driver's seat, initial impressions were promising. The cabin is clearly laid out and the car rides well, dealing with uneven Australian road surfaces capably. It's more luxurious and refined than before, and there is little in the way of engine noise, even under full throttle.

We were less than impressed by the steering, however. It not only lacked feel, but was also imprecise.
Driving on some excellent roads outside of Adelaide we soon found that when changing direction quickly, the Laguna proved clumsy – a surprise given the composed ride. Thankfully, the brakes are far better, bringing the car to a halt quickly and without fuss.
Starting, using Renault's (in)famous card key and a starter button, certainly reveals oil-burning activity up front, but the 2.0 dCi is pretty subdued, even if the noises it makes are distinctly diesel.
It's quiet overall, and impressively so at high speeds, where it feels reassuringly well-planted too. It should make a great long distance tourer.
Also good is interior space, up front, in the rear and the boot (it's a bit shallow but long), the control layout, the infotainment system and its pleasingly clear control cluster.
The attractive, business-like cabin, the space and high-speed quiet are all strong suits, as is the engine's solid urge and the promise of economical operation – we averaged 8.4L/100km over our short-ish but reasonably brisk drive route.
Potential buyers may also be attracted to the hatchback facility that's not universal in this class, but seems to be making something of a revival.