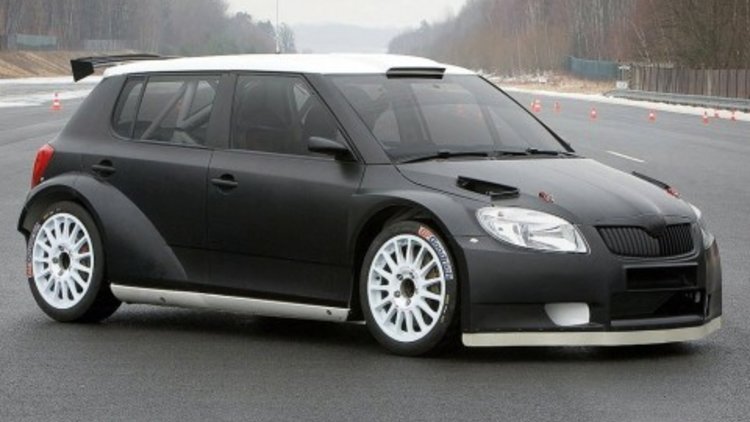 "Two time world rally champion Carlos Sainz tests the red hot Skoda Fabia Super 2000"
- Anthony Crawford
It wouldn't surprise me one bit if the Skoda Fabia becomes the best selling Skoda car in Australia, when it finally gets here.
The new Fabia is a great looking small car. Very chic and very Euro and perfect for these high priced petrol times. But that's not quite what the rally master was driving.
Meet the competition version of Skoda Fabia Super 2000.
For all you tarmac only followers, Super 2000 is the class in the World Rally Championship (WRC), which the Fabia will compete in. These are essentially production-based cars with not a lot added to them in the way of performance enhancements.
This is the car Carlos Sainz was behind the wheel of in Austria, and its based on the second generation Fabia.
Under the bonnet of this sizzling little Skoda is a two-litre turbo-free four-cylinder petrol engine making a serious 280bhp. It's mated to a 6-speed sequential transmission and a 4WD system, with three mechanical differentials.
We can only hope that Skoda produces a warmed up version of the standard Fabia once it starts selling in Australia. Knowing how the head of Skoda Autralia likes to launch his cars on race tracks, I'd like to think there is every chance.
2009 Skoda Fabia Super 2000