Ford has given us our first official, albeit slightly disguised glimpse of the highly anticipated Focus RS model undergoing performance and durability testing at the Nurburgring.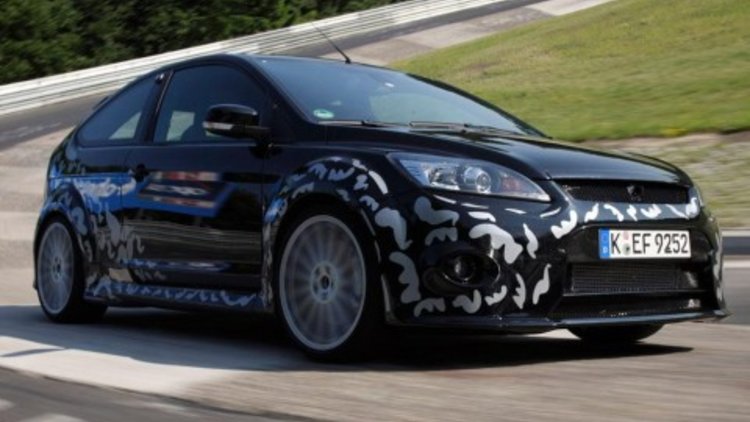 The Focus RS is powered by a turbocharged Duratec 2.5-litre engine as used in the XR5 Turbo, however power jumps to an incredible 206kW with torque rising to a mammoth 400Nm.
Unfortunately despite earlier reports, the all-wheel drive system seems to have been scrapped in favour of a conventional front-drive orientation.
To help get all that power onto the road, the Focus RS is tipped to feature a semi-active limited-slip differential as well as upgraded springs, dampers and anti-roll bars.
"We're staying true to the core RS principles of a no-compromise, affordable high performance road car you can live with. The new Focus RS will have the muscles, heart and soul of a genuine RS and will be exciting to drive every day." Jost Capito, Focus RS development group.
The pre-production model will make its first public appearance at the London Motor Show this July with European sales to follow in 2009.
It is still not known whether the Focus RS model will make it to the Australian market, however more details and technical specifications will be released closer to the launch date.
2009 Ford Focus RS official teaser