Hybrids are no better in the real world than diesels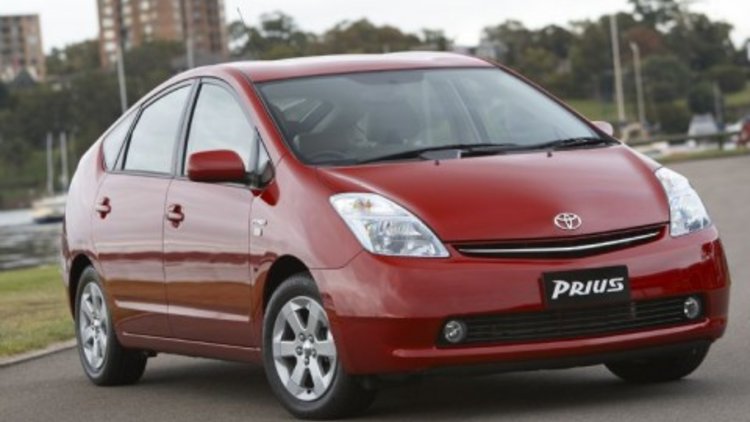 "cleangreencars.co.uk" say, "Just buy a diesel" after road testing three hybrids and three diesels.
-Anthony Crawford
The tests involved a return trip from central London to Brighton, which was a mix of city and motorway driving and the results are unexpected, to say the least.
In fact, fuel consumption figures indicated that the diesel models used less fuel and produced less C02.
The results of the tests are as follows:
TOYOTA PRIUS vs. JEEP PATRIOT 2.0 CRD
Toyota Prius: 39.9 mpg (5.81L/100kms)
Jeep Pariot: 38.9 mpg (6.0L/100kms)
HONDA CIVIC HYBRID vs. FORD FOCUS ECONETIC
Honda Civic IMA: 40.2 mpg (5.85L/100kms)
Ford Focus Econetic: 52.7 mpg (4.46L/100kms)
LEXUS GS450h vs BMW 535d
Lexus GS450h: 28.5 mpg (8.25L/100kms)
BMW 535d: 30.6 mpg (7.68L/100kms)
There is no question that Hybrids became popular in the United States because at the time, they were the only viable alternative to petrol-powered cars. Diesel powered passenger cars were almost unheard of due to relatively cheap fuel prices.
But with Americans now feeling the pinch (they are still paying 30% less than Australians) diesels are on the radar screen as a viable alternative to the Hybrids.
As reported by Car Advice today, the next generation of hybrids will be powered with Lithium ion batteries and be of the plug-in type. They will be far more efficient than the current cars, which use nickel-metal hydride batteries.
Clean Green Cars also makes the point that with the exception of around five Lexus models including; the GS450h and LS Hybrids which can actually drive at near enough to 40km/h on electric power only, hybrids spend little or no time driving solely on battery power. The Prius will just about get to a decent power walk pace, before the engine kicks in.
There is one advantage the prius has though, at least for the moment. That's where the engine cuts out at idle, saving you some fuel but without losing you air conditioning function. But then, if the battery runs down, the car will start itself to recharge cancelling out the benefits.
But that advantage will be short lived as diesel engines with "stop start technology" are on their way here and that would put the oil burners in front again.
Even more interesting will be the diesel hybrid, which several carmakers are developing including Peugeot. We understand that they have one of these in test, which is recording near enough to 3.8l/100kms, combined.
The race for the smallest fuel consumption is on and as far as I can see, there is only upside for drivers.
Hybrids are no better in the real world than diesels