BMW's supercool MINI brand might have been overshadowed by recent arrivals from the Italians, but just when you thougth MINI was getting a little old, BMW says the John Cooper Works brand is coming to Australia, permanently.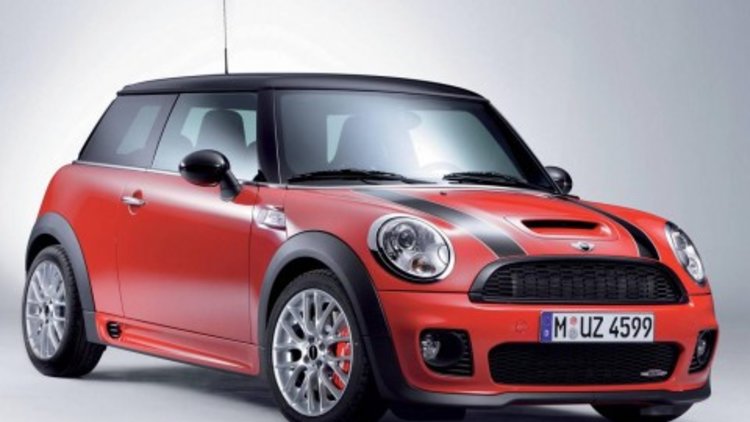 There will be two new cars, the MINI John Cooper Works (Hardtop) and MINI John Cooper Works Clubman, both ready for delivery starting in August, but if you're really keen, you can place your order now.
BMW believes the MINI John Cooper Works brand will appeal to those who want something different, something that can mix luxurious motoring with hard-charging thoroughbred pedigree, whilst still not taking itself too seriously.
MINI has now long lost the supercharger and both JCW models are powered by an identical 155 kW version of the 1.6-litre turbocharged aluminium four-cylinder engine, which is nearly identical to that fitted to the MINI CHALLENGE race cars.
"These are the fastest cars yet that MINI has brought to Australia but it is not their outright performance alone that will endear them to our customers. The cars are the complete package with bigger brakes, sportier exhaust, and an even higher degree of exclusivity." said Justin Hocevar, National Manager for MINI.
The engine is good for 280 Nm of torque from as low as 1,850 rpm, thanks to the German inspired Overboost function. Usually it produces 260Nm of torque.
0-100km/h is achieved in a respectable 6.5 seconds for the John Cooper Works Hardtop while the not-so-pretty Clubman manages the same sprint in 6.8 seconds. All JCW cars are available only with a six-speed manual gearbox.
"The launch of the MINI John Cooper Works brand reinforces the commitment MINI has to providing pulse-racing excitement for enthusiasts in an increasingly confused, crowded and conformist market. " Hocevar said.
Top speed is 238 km/h and the hardtop uses just 6.9-litres per 100 km on the combined cycle and the Clubman 7.0l/100 km.
However this car is not about straight line speed, it's about handling, anyone that has ever driven a normal MINI Cooper S will attest to its awesome handling and driving characteristics, so the JCW variants should be unbelievably good.
In addition to all the features available on the Cooper Chilli specification, the JCW variants feature the following:
John Cooper Works exhaust system
7-inch Cross Spoke Challenge S light alloy wheels (205/45 R17 run-flat safety tyres)
bigger brakes (316 x 22 mm front and 280 x 10 mm rear)
260 km/h speedometer
John Cooper Works Badges
Dynamic Traction Control (DTC)
Dynamic Stability Control (DSC)
Piano Black
Anthracite Headliner
Sun protection glazing, darkened side windows in rear as well as rear window
Sports leather steering wheel
If the wheels are not up to your standards, you can pick (at no extra cost) to go with 17-inch Crown spoke light alloy wheels.
MINI cars are currently the most personalised cars in Australia, with buyers having a huge range of options to pick from. JCW variants are available in more than 40 possible exterior colour combinations!
MINI John Cooper Works (Hardtop) is priced from $48,800,
MINI John Cooper Works Clubman is priced from $51,300.
MINI John Cooper Works Hardtop & Clubman