smart has revealed early previews of the new smart forvision it plans to unveil at the 2011 Frankfurt Motor Show on September 13. The new smart forvision will feature an all-new design and an electric powertrain.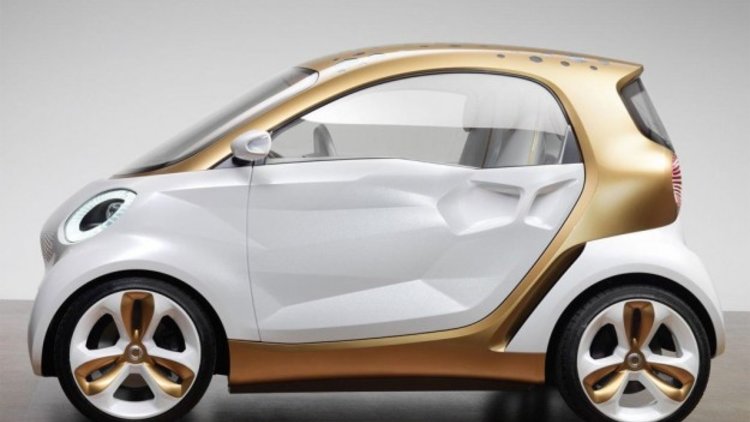 The smart forvision will showcase a range of new technologies, including an organic solar cell roof capable of powering the forvision's multimedia and climate control systems.
Not that the climate control system will be needed all that much, as smart says the new forvision features innovative 'e-textile' fabrics for the seats that have heat-conductive coatings.
These will work in conjunction with a comprehensive insulation foam concealed inside the body panels, keeping the cabin warm in winter and cool in summer.
Another unique feature is the wheels, which are made entirely of plastic. smart says these wheels offer weight savings of up to 3kg per wheel. Although some of the technologies are still under development, some features are expected to feature on future production models.
With new 2012 smart fortwo due next year, reports say elements of this smart forvision concept design will be carried over onto the new model, such as the fresh, more bubbly face design.