We all love cars here at CarAdvice, so much so that somehow we can rationalise selling the house, hell even the kids when it comes to buying a super-expensive supercar, but as much as we love the supercool Fiat 500, we really wouldn't pay $420,000 for one!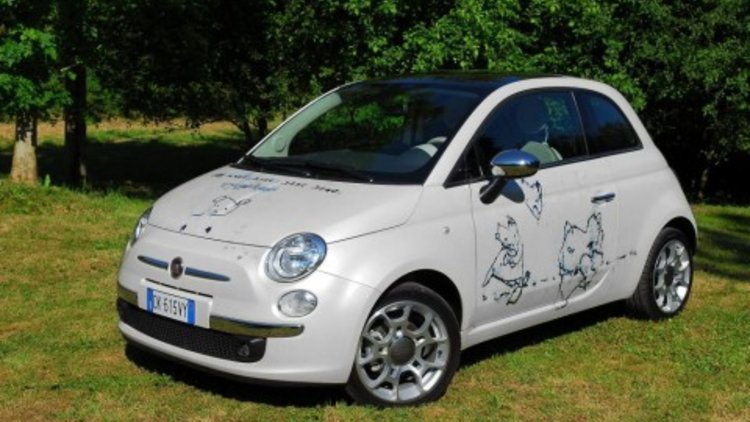 Fiat says there are currently over 100,000 people (worldwide) patiently waiting for their new Fiat to arrive, but one buyer was happy to $420,000 for that privilege. Of course, it's not your standard Fiat 500.
No no, it doesn't have twin-turbos and 500kW of power, and it can't beat Jet Fighter in a drag race, but it does have artwork on its body which is designed and painted by acclaimed English artist Tracey Emin. The car is called 'Dark, Dark, Dark'.
The money went to ARK (Absolute Return for Kids) charity, which also auctioned off diamonds, a safari holiday, a speaking role in actress Uma Thurman's next film, Eloise in Paris, use of a luxury yacht, fashion pieces and other works of art. That all amounted to a massive $51 million raised for children.
Make sure you read our review of the Fiat 500.