Well, who said American cars where slow and uninspiring? If you haven't seen so already, watch the video clip of the Cadillac CTS-V going around Germany's Nurburgring in under eight minutes.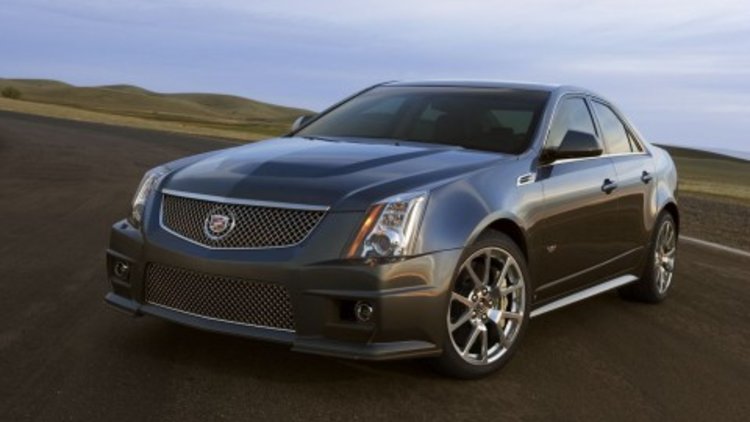 How does it manage to do that? With 415 kW (@ 6,100rpm) and an enormous 747 Nm of torque at 3,800 RPM. The only question we have is, where do we sign?
Not only does it handle, as proven by the Nurburgring time, but given the announced power figures, it must go like an absolute rocket. How does 0-100km/h in less than 4 seconds sound? Thought so. Quarter mile in 12 seconds flat? Yep, it's going to be a weapon.
The CTS-V will go head to head with its German rivals such as the BMW M5, which, although spectacular in its own right, only has 373kW and 520Nm of torque. The B-em-veh does the 0-100km/h sprint in 4.7 seconds.
The American might is generated by the sport sedan's 6.2-litre supercharged V8 which is a derivative of the new Corvette ZR1's LS9. If anything, the engine is capable of more and has been detuned (to keep Corvette the king) for the CTS-V.
The CTS-V also gets the same technology as the HSV GTS with Magnetic Ride Control as well as a new automatic transmission with paddle-shift control.
Caddillac says the aim of the V project was to make the CTS-V the world's fastest production sedan. So far no one is disputing that claim.
Will the CTS-V come to Australia? So far GM Premium has only confirmed the standard specification CTS will make it down under. In saying that, we suspect the CTS-V will eventually find its way here as Cadillac will benefit enormously from the CTS-V as a halo car.