The Federal government's promised $500 million green car fund could come earlier than its 2011 start date to encourage Australian manufacturers to speed up production of a locally made hybrid car, Prime Minister Kevin Rudd says.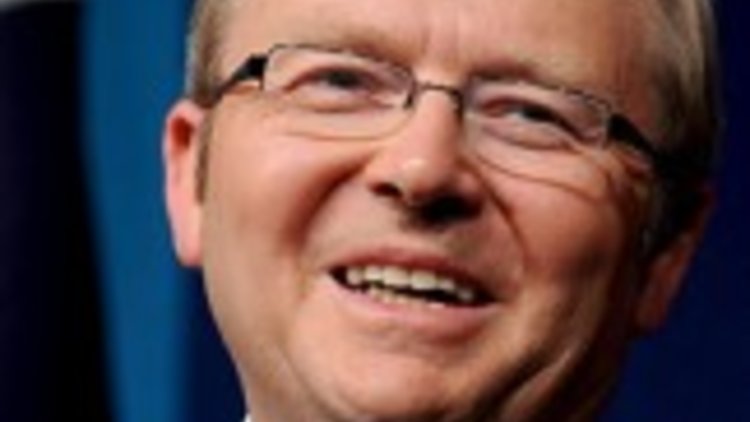 The announcement comes after the NSW Premier volunteered his government's fleet as the first customer for a locally manufactured hybrid. The Federal government has also promised to consider replacing its 4,000+ commonwealth fleet with locally made hybrid cars by 2020.
The Labor government's Green Car Innovation Fund was an election promise to help car manufacturers develop energy efficient and greenhouse gas reducing technology from 2011. But the government has now realised, why wait?
"On the green car fund, the half billion dollar fund, my understanding also is that that fund can also in part be brought forward, I want to see an Australian hybrid car, manufactured hybrid car, as soon as possible, for two reasons. One is for those Australian motorists that like buying Australian manufactured cars, to give them that option.Second, in terms of the impact on fuel prices, I think it's really important for people to have that as an option at home as well in terms of dealing with this horrible impact of rising oil prices that affects family motorists.'' he told reporters in Kyoto.
The Prime Minister is currently on a week long tour of Japan and is expected to visit Toyota executives at the Big T's international headquarters in Nagoya today. The most interesting news will be the official announcement for hybrid Camry production at the company's Altona plant in Melbourne. The Camry is already the best selling Australian made car.
Despite the meeting with Toyota, Mr Rudd says the fund will be accessible to all local car makers and not specific to any particular technology or brand. Meanwhile, the next-generation Camry is scheduled for sale by 2010.
Given that Toyota already has a massive head start in the hybrid game, would the money be better spent on Ford and Holden?
$500 million green car fund could come early