GM Holden has confirmed that it will cease production of its four-cylinder Family II engine at the end of 2009, a move that will potentially cost more than 500 jobs.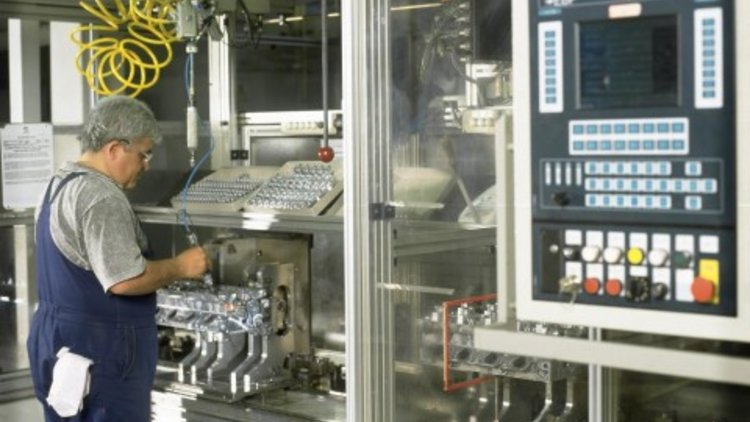 At a media conference this afternoon (Friday), GM Holden Chairman and Managing Director Mark Reuss said there was no ongoing market for the engine, which has been in production for 27 years, and the facility would close in the last quarter of next year.
The decision means the 531 workers currently employed on the production line, and in a related iron foundry that makes the iron for the Family II's cast-iron block, will be redundant.
Mr Reuss said GM Holden would work with the employees to redeploy them elsewhere in the company if possible.
However executive director of manufacturing, Rod Keane, said;" It is a reality, however, that some people will no longer be required."
Mr Reuss, said today: "Every product has a lifespan and Family II is an older cast iron engine which has been around now for 27 years. It has served GM well but is now coming to the end of a very long and successful life.
"With reducing customer demand, recent years have seen the Family II plant running at less than 50 per cent capacity.
"Our remaining markets for this engine are all overseas and our export customers have advised us that with newer and more technologically advanced four cylinder engines available within GM, they do not require production from GM Holden beyond the end of 2009."

Mr Keane, said: "Our employees have been aware for some time that this product was reaching the end of its technological life. Even so, this is an extremely difficult announcement to make today as people and their families will be affected.
"We have exciting plans for our Global V6 plant and one of our aims will be to grow this part of our business to absorb some of those who might be impacted by this decision."
GM Holden employs more than 6500 people of which 3100 are based in Victoria. The majority of those work in Port Melbourne which is home to GM Holden's engine operations, design and engineering centres and head office.
The production of the Family II engine has dropped from a high of 1500-a-day to about 500 and it hasn't been used in a local product since the 2000 Holden Vectra.
Mr Reuss said GM Holden had various engine technologies available to it including hybrid power and he said that cylinder deactivation active fuel management would soon be available in the Holden Commodore
Statement from VACC
VACC considers today's confirmation that Holden plans to end production of four cylinder engines at its Melbourne operation, as regrettable but not necessarily a portent.
"It is always sad to hear of possible jobs losses, but the knock-on effects, at this stage are uncertain," VACC Senior Manager of Government and Public Affairs, David Russell, said.
"The end of production of the Family II four cylinder engine is the end of an era. Holden engine production has been a huge export success story, bringing into the Australian economy more than $500million in export dollars annually.
"It is not widely known that Holden engines can now be found in Alfa Romeo, Saab, Opel, Isuzu, and others brands within the global GM stable. The loss of four cylinder production leaves Holden engine production to its V6 variants only.
"Of course, this news may indicate that Holden Australia has no plans in place for a small, local model, such as Ford has announced with the production of the Focus.
"While job-losses are regrettable, it is too early to say whether this announcement will add to the pressures facing the local vehicle and automotive component manufacturers.
"The high dollar makes it very tough for all exporters.
"With Mitsubishi gone, and the whole automotive manufacturing sector under review, many will be waiting on the Bracks' Review outcomes for a clear sign of what the future holds for the industry.
"The automotive manufacturing sector is Australia's largest producer of elaborately transformed manufacturing product. It gives enormous momentum to the Australian economy and provides a critical 'capability mass', in skills, engineering and R&D, for a broadly diverse, highly technological industrial base.
"This announcement by Holden is confirmation of the global nature of the industry. It sends a signal to the State and Federal Governments that a far-reaching blueprint for the future is needed if Australia is to retain its competitive position as a smart economy," Mr Russell said.
Holden axes 531 jobs at Melbourne plant