After all three reviews of the TRD Aurion and days of heated discussions here at CarAdvice, the supercharged Aurion remains one of those cars that we have agreed to disagree on. But there is no disagreement about this: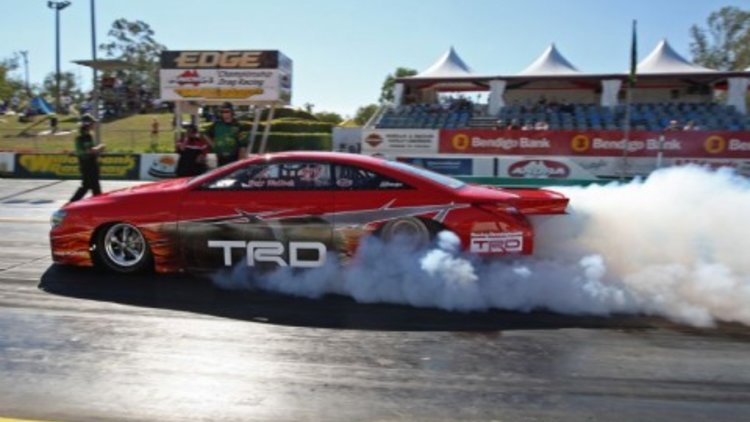 The TRD Aurion Pro-Factory Xtreme (Pro-FX) drag car was finally unveiled today at Queensland's Willowbank Raceway and it's a seriously quick car.
The 350km/h dragster is heading out to the 2008 Winter nationals (Australia's biggest drag racing event) soon, where it will put all 1300kW to use. Yes that's not a typo, 1300kW of power push the Aurion from 0-100km/h in less than one second!
Although you might question the relation between the Pro-FX and the actual TRD Aurion, given the drag car is rear-wheel drive while the Supercharged road going version is driven via the front, Toyota Australia motorsport manager Todd Connolly believes the Pro-FX "perfectly complements" Toyota Australia's new range of performance-bred TRD-branded road cars.
"Toyota is synonymous with quality, durability and reliability, while TRD has added style, passion and performance to our line-up, today's unveiling of the Ultimate Motorsport TRD Aurion Pro-FX takes us to a whole new level - this car has performance and excitement by the bucket-load." Connolly said.
CarAdvice is currently road testing the TRD HiLux, stay tuned for a full review next week.
TRD Aurion Pro-Factory Xtreme (Pro-FX) drag car