2008 Breckland Beira – heard of this car? Me neither.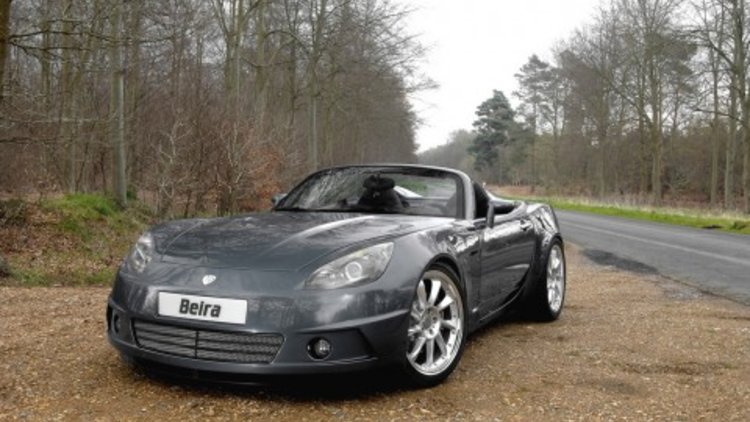 - Anthony Crawford
It's a new 400bhp hand made British sports car that could be considered, reasonably priced. Best of all, it's a soft top that does look the business.
Powered by GM's very familiar 6-litre V8 LS2 engine (on duty in our very own Holden Commodore SS) and weighing in at only 1,400kg, the Beira should easily join the sub-five second sprint club and reach its published top speed of 155mph (250kms/h).
Breckland the company, is based in Norfolk England, and is part of the Honk Kong based Riche Holdings. These guys have experience in building high-end, low volume supercars like the Mosler, but have decided to build their own.
Introducing the Beira.
With TVR and Marcos now history, the Beira might just have the goods to fill the gap in a segment, which provides maximum performance and exclusivity, for a fraction of the price of cars like the hugely expensive Zonda.
But it's not all about performance with the Biera. It's also an environmentally conscious car which, can run on LPG as well as petrol. What that means, is that you get a 55-litre petrol tank, in addition to a 70-litre LPG capacity.
To put that into perspective, the Beira can travel up to 700 miles (1126kms) without the need to refuel.
At this stage, there is no auto transmission but rather, a Tremec six-speed manual box, which again, is much the same as that found in the SS Commodore.
The car is said to corner exceptionally well, with suspension by Breckland, in concert with high-end German company, KW Suspension (these guys build some of the best suspension components in the business). The end result is a car with a bias towards handling, without giving away too much in ride quality.
And stopping power is thanks to HiSpec, another premium motorsport component supplier, who has fitted six-pot calipers up the front and four pots at the rear.
The interior is of a bespoke nature, which can be easily customised to meet any buyer requirement. There's a 7" TFT touch screen with DVD player and iPod connectivity, along with a 30GB hard drive Sat Nav system.
There's no electric roof though, that's a manual operation, but it does stow away neatly out of sight. Bit of a pain, I suspect.
The Beira looks good, no question there. Asking price will be around GBP 55,000 and will only be available in left hand drive initially although, right hand drive sales in the UK will follow.