World First – Car Advice tests the new Aston Martin DBS in the spellbinding Cawnpore Hills, on the brink of the Simpson Desert.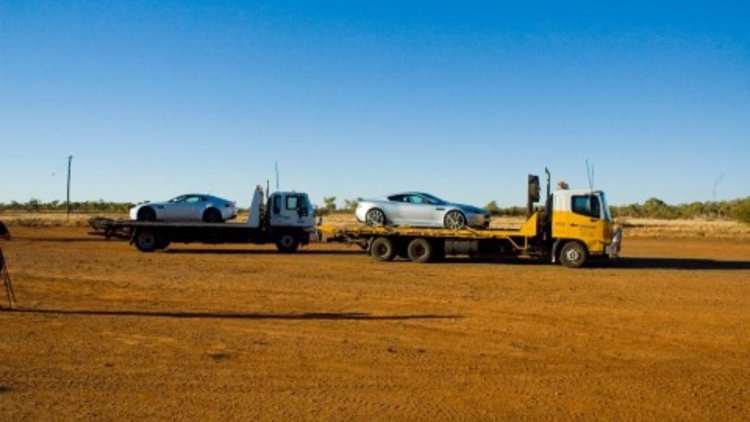 The Car Advice team has achieved another milestone following our high speed drive of the Bugatti Veyron in France earlier this year, with an Australian first test drive of Aston Martin's new Bond car, the DBS.
Both the DBS and its baby brother, the V8 Vantage, were trucked over 2000 kilometres from Brisbane, to a remote location on the edge of the vast Simpson Desert. No supercar has ever been there, and is ever likely to go there.
In what can only be described as an Alien like landscape, Car Advice shot what should be an incredible film which, will be edited over the next two weeks and available for viewing on You Tube via a link from our home page.
In the meantime, here is a micro teaser for your enjoyment.
Almost forgot. We had the keys to the Boulia airstrip, which provided some wickedly quick speed runs and drag races.
You'll have to wait for the feature film for more!
Aston Martin DBS Video Teaser