The Japanese Domestic Market (JDM) is very different to ours, most Japanese manufacturers build cars specifically for the JDM which we will never see. But we though have some similarities, manufacturers here build cars for specific demographic, be it single women, retiring baby-boomers, successful under 30s, the list goes on.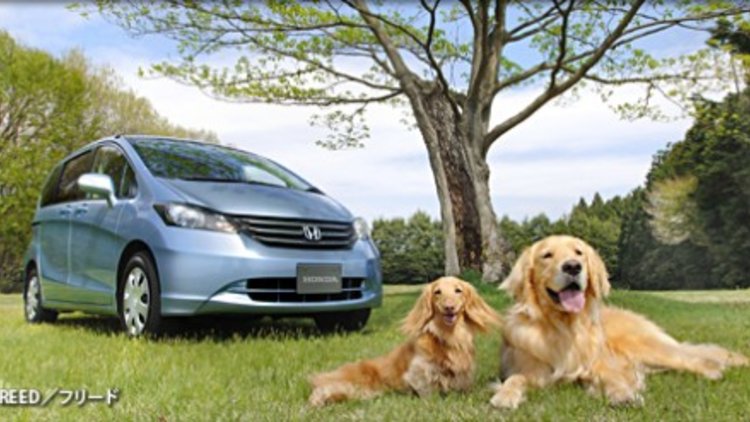 But now, Honda has sniffed out yet another untapped demographic of potential car buyers in Japan: the dog-lover.
Launching a specific website for canine fans, which lists dimensions for its cars' cargo space for stashing cages, dog-friendly hotels & cafes, even a rating system that ranks seat fabric for ease of removing dog hair, Japan's No.2 automaker is chasing a new bone.
Honda is also offering its cars to be test-driven with potential owners' pups.
"There's definitely a need there that wasn't being met," said Teruhiro Murai, an Internet marketer at Honda who came up with the idea seven years ago to fulfill his own needs as the owner of a golden retriever and miniature dachshund.
You may think it sounds silly to target dog-owners over say, young parents, but with a declining birthrate it makes perfect sense. Japanese now have more dogs and cats than they do children under 15!
Honda is marketing its new Freed minivan for dog-lovers. The Freed has the lowest floor yet among Honda's minivans, at just 39 cm from the ground to the rear section, while the cargo space is just 48 cm off the ground.
"It's low enough even for my dog, May," Isono said, commanding his short-legged, three-year-old corgi to jump in during a demonstration for reporters.
The trend to target dog-lovers may not just be in Japan though. DogCars.com, a website setup to rate cars for dog-lovers has tens of thousands of visitors from around the world who give cars a paw rating.
Was your dog's needs a contributing factor in your vehicle purchase?