The car advice team has returned home from a successful trip to the brink of the Simpson Desert with two Aston Martins. While our video team edits the footage for what should be one of our best video reviews yet, we thought we'd share some more photos: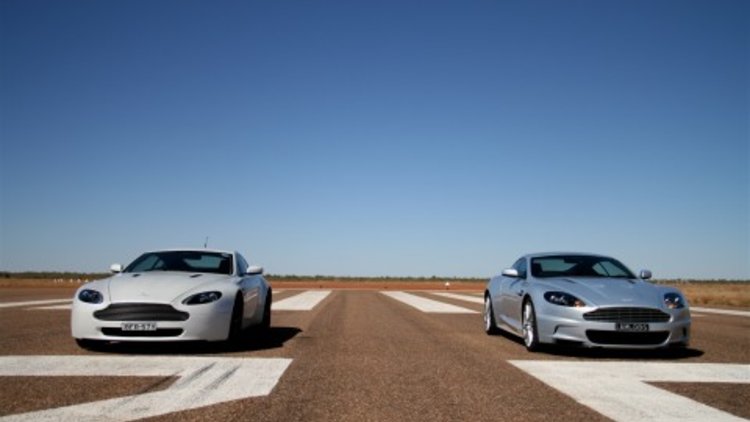 (Getting ready for our drag race).
Matt building a road for the DBS to climb - we find this photo a little suspicious!
DBS drives past at speed
Anthony can't stop waving his hands...
We stop briefly to take some photos with the locals.
What a road! This is why we travelled over 2,000kms!
Matt's dirt road pays off as we drive the Aston up high for some photos.
The scenery says it all (spot the Vantage!)
Driving hard into a corner... the noise.. oh the noise...
Anthony and Matt wondering if Alborz plans to come back with the DBS
After our two day stay, the car's are back on the truck and we head to Mt Isa.
Our video should be ready in a few weeks, but the written review will be online within the next week.
Outback Aston Martin DBS road test trip