Rowan Atkinson, also known as Mr Bean, was involved in a nasty car accident last night when his McLaren F1 left the road and crashed into a tree, before catching fire. Fortunately Atkinson escaped without serious injury.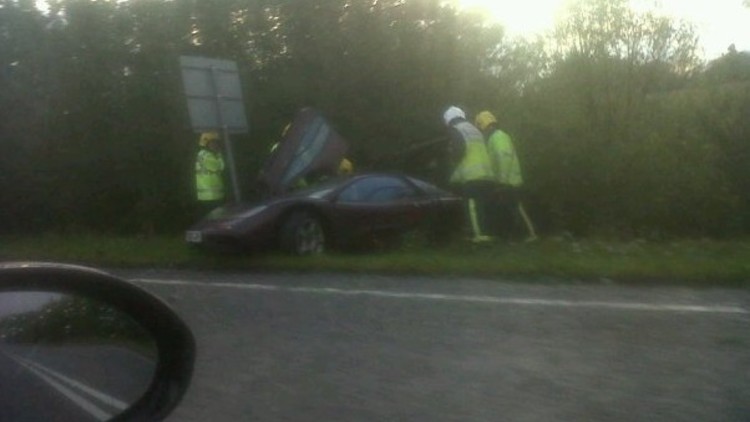 Mirror
Bean
(Atkinson at the wheel of his McLaren in 1998)
Atkinson did manage to get out of the car before the flames became overwhelming, while a passerby comforted the shaken celebrity. Atkinson was taken to Peterborough hospital and treated for a shoulder injury.
Fire crews managed to put the fire out before it completely torched the rare and expensive F1. East of England Ambulance Service confirmed the crash in a recent statement, saying,
"We attended the scene of a single vehicle RTA earlier this evening and took a man with minor injuries to hospital."
A passerby who saw the crashed McLaren told The Sun,
"It's a miracle that he managed to walk away from the crash. He's a very lucky man. The car was a wreck, really badly damaged. Rowan must be absolutely gutted."
The star recently topped Top Gear's celebrity lap challenge and has been known to take part in various circuit racing events, particularly historic and nostalgic series races. This is reportedly the second time he has crashed his McLaren.
(Crash image courtesy of Pistonheads)