One of our favourite cars here at CarAdvice, the Aston Martin V8 Vantage, has received an upgrade, eliminating one of the car's biggest criticisms - a lack of power.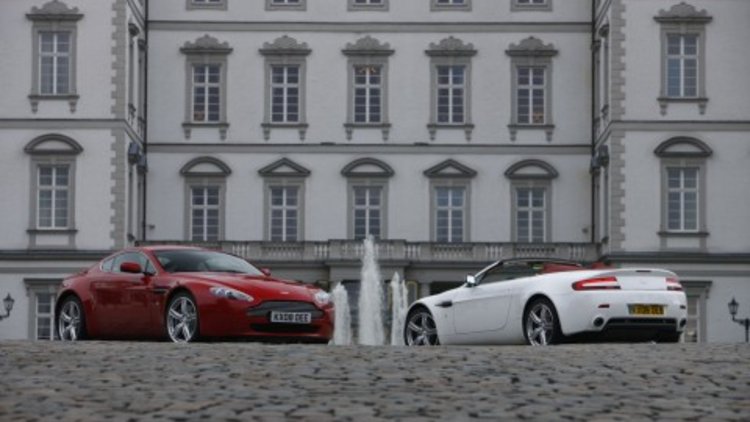 Sure, there was no lack of sound - oh my god, the sound - but it never felt as fast as it looked. Well, the well proven 4.3-litre V8 has now been increased in capacity, to 4.7-litres, meaning an increase to 313kW and 470Nm.
Both the standard manual gearbox and the optional Sportshift™ transmission benefit from a modified clutch and flywheel, reducing clutch pedal efforts and delivering a 0.5kg weight saving, reducing the rotating masses within the powertrain, and hence increasing engine responsiveness.
0-100km/h is now 4.8 seconds meaning the baby Aston is now as quick as a BMW M3. But it's also faster, with a top speed of 288km/h (the BMW's being limited to 250km/h).
Aston Martin Chief Executive Officer, Dr Ulrich Bez said: "Continued development and evolution of our unique VH (Vertical-Horizontal) architecture has brought even higher levels of refinement and dynamic performance to our whole range.

"With the new 4.7 litre engine and associated changes we have taken the V8 Vantage to new levels of performance to produce an even more desirable sports car.

"The V8 Vantage is now the most successful Aston Martin in our history and we are confident these changes will continue its appeal and driving enjoyment for both new and existing customers."
Suspension has been revised to account for the increase in speed, with front spring rates stiffened by 11% at the front and 5% at the rear. The V8 Vantage also now benefits from Bilstein dampers as standard.
Steering geometry is also modified to improve steering feel, while the front lower suspension arm compliance bushes are stiffened by 22% to provide enhanced steering response and handling.
The interior is also upgraded with a new centre console, and the key being replaced by an Emotional Control Unit, first seen in the DBS.
Specification: Aston Martin V8 Vantage
Body
Engine
Transmission
4
Steering
Wheels and Tyres
Optional: 19'' alloy wheels – 7 spoke design - Front: 8.5J x 19'' / Rear: 9.5J x 19''. Bridgestone Potenza tyres - Front: 235/40 ZR19. Rear: 275/35 ZR19.
Suspension
Front: Independent double aluminium wishbones incorporating anti-dive geometry, coil springs, anti-roll bar and monotube dampers.
Brakes
Front: Ventilated grooved steel discs 355mm diameter.Rear: Ventilated and grooved steel discs 330mm diameter.
Interior
In-Car Entertainment
®
5
Options
4
1
1
1
2
1
®
®