GM Holden will possibly follow Ford down the path of diversifying local production by adding a small car to its local build program in the future.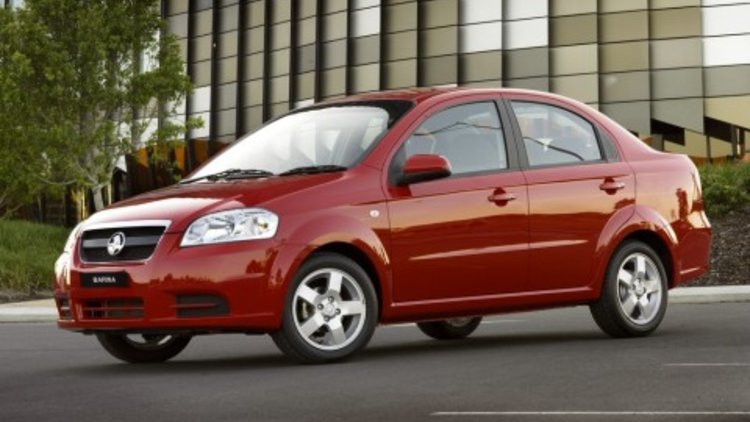 - David Twomey
A decision will be made in the next two to three years on the product mix of vehicles that GM Holden will build in Australia and a car other than the Commodore is likely to be added to the production mix.
In Melbourne for a series of high level meetings with senior Asia Pacific GM executives, GM Group vice president and president GM Asia Pacific, Mr Nick Reilly, told a media briefing that GM Holden could build a smaller cars alongside the Commodore at the company's production plant at Elizabeth, near Adelaide, in South Australia.
Mr Reilly said GM Holden had come through a particularly tough couple of years as the Australian car market had made an irreversible change away from a predominantly large car market.
"That change has happened and I don't see it being reversed," he said, acknowledging, perhaps for the first time publicly, that GM Holden faces a very different future.
"One likes to think that you are manufacturing to suit the domestic market, and that has clearly changed, and in my view it is not going to reverse and may even go further than it has already, " Mr Reilly said."Longer term we do need to consider what we manufacture here."
However, he said a decision on a change on manufacturing product would not be made in the immediate future.
Mr Reilly said, "I would like to make that decision in the next two to three years, not really before that because we also have to know what the long term outlook is for our current products, especially those in export markets, are those markets going to stay with those products or not."
Questioned about how Australian production of a smaller car would fit in with the company's current policy of building its smaller cars for the region at GM-DAT in South Korea he said there would not be duplication.
"If we decide that it would be better to build a product in Australia and it's currently being built in Korea then we won't be building it in both places."
Ford Australia is already well underway with plans to begin building about 40,000 Focus models a year in Australia from 2010, about half of which will be exported.
Obvious candidates for local production by GM Holden would be the Barina or Viva models, both current vehicles are Australianised versions of Daewoo cars and neither has been warmly embraced down under.
Barina sales have been in decline to some time as the current vehicle has scored poor safety ratings and does not come up to the standard of the previous European sourced Barina.
Opel, which developed the previous highly-rated versions of the Barina is understood to be developing a two-version car to replace it's current vehicle, sold in Europe as the Corsa, and one of those versions will be built in the Asia Pacific region.
Mr Reilly certainly seemed to be giving credence to the idea that in the future Australia could produce models, currently built by Daewoo, for both domestic and export markets.
"I think the first thing we would do is look to see what would be good volume down here, what possibly we might be able to export from here as well and we would make a choice on what we were going to do here based in what the market want," Mr Reilly said.
He said that if that product was already produced in Korea or elsewhere then production would be transferred to Australia, but added, " it could be something that is not already produced elsewhere."
Mr Reilly also said that for Australia to maintain a viable car building industry and to export it also needed a supply network that could support the manufacturers.
He said the supply base in Australia had shown weakness in the past (several supply companies have failed or had to be propped up by the manufacturers over the past couple of years) and would need support in the future.
He said suppliers also needed to be able to export if they were to remain strong and he added that GM Holden was prepared to help suppliers develop export markets, or contribute to export programs, if it meant keeping the supply base in Australia strong.
Holden to build small car?