With half its annual production now going overseas GM Holden has said that the high value of the Australian dollar won't affect those sales.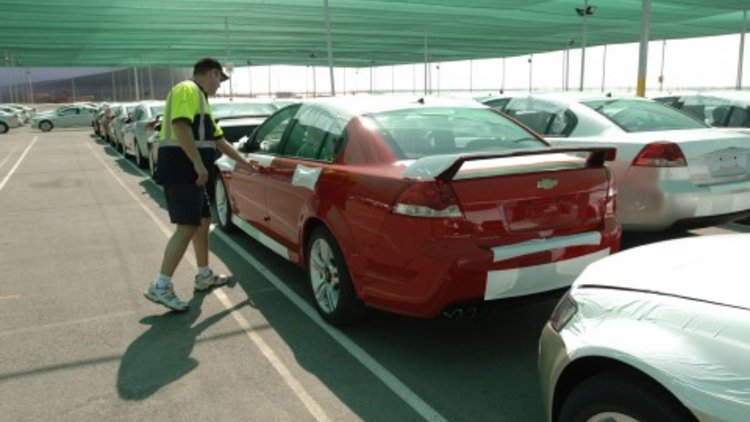 - David Twomey
Speaking in Melbourne to a media briefing General Motors Group vice president and president GM Asia Pacific, Mr Nick Reilly, said that despite predictions the Australian dollar could achieve parity with the US dollar, this would not affect the export programs in the immediate future.
Mr Reilly said it was unlikely that the countries taking product from Australia would change that source of supply because of the high costs in setting up similar production elsewhere.
"If you've got product that you only make here and it's wanted in markets around the world then it's very unlikely that those markets are going to invest in making that product," he said.
However, Mr Reilly did say that if the Australian dollar continued to strengthen then it was possible that the volume of exports would decline because of the higher prices.
"What I can say is that it's a good program, even at today's exchange rates, but if the Aussie dollar goes up by 25 per cent, then I can't tell you what we might have to do."
GM Holden currently exports to Europe, the Middle East, South America, Asia and the United States.
Mr Reilly said that demand for the recently released Pontiac G8 version of the Holden Commodore in the US was running well ahead of supply.
He said the vehicle had been well received by both the local media and customers and he predicted a shortage of supply in the short term.
"We have capacity to increase production at Elizabeth (in South Australia) if needed but it's a good situation when you first launch to have some pent up demand," he said.
Mr Reilly said GM Holden would wait to see how strong ongoing demand was before making any decisions of increased
production.
The company will also begin exporting a Pontiac version of the Commodore utility to the US later this year.
Mr Reilly said the strong Australian dollar was also threatening to impact on the job market in Australia as resource industries competed heavily for workers and forced wage rates higher.
He warned also that the dangers of cheaper imports, especially in the car industry, meant that there was always a danger of losing manufacturing industries in the short term.
"You don't want to find that five years down the track the resources boom turns around and the country needs to fall back on manufacturing, but finds that those industries have already shut down.""We need a manufacturing sector but it is under real threat from both exchange rates and labour rates," he added.
Hot $ won't stop Holden exports