I am sifting through these VFACTS records to find out who actually out sold who in the Luxury segment. I already covered Lexus' success for 2006, but trying to work out the difference between BMW and Mercedes-Benz is a lot harder than I thought. Mainly because the press releases from both companies seem to completely and utterly contradict each other!
Lets start with BMW, since I have a slight bias towards BMW over Mercedes (I won't lie to you). BMW claims that it has outsold Mercedes in the luxury segment, once again. Unfortunately as the VFACTs figures don't give enough detail about these two brands, its hard to substantiate this claim.
BMW claim to have sold 16,034 vehicles in 2006 whilst Mercedes claims to have sold 18,104. Of course being German, both companies tend to hate each other and manipulating these figures to appear larger than others has been a work of art. Mercedes' quoted figures include "commercial" vehicles. So BMWs claim on selling more luxury vehicles than its arch enemy appears true!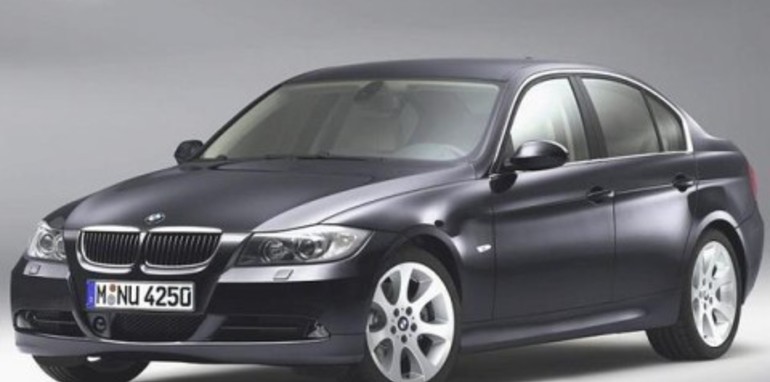 The BMW 1,3,5,6 and X5 series have all dominated their class, according to BMW. That of course means that the Mercedes ML class beat the X3 and the S class Mercedes dominated the 7 Series BMWs. However there is a conflicting report as to who beat who in battle between the 5 Series BMWs and the Mercedes E class. Whilst BMW claims that the 5 series was the leader in its class, Mercedes says:
In the Large>$70K segment the E-Class platform has a commanding lead of 22% over its nearest competitor a position that has been maintained since the launch of the New Generation E-Class in August.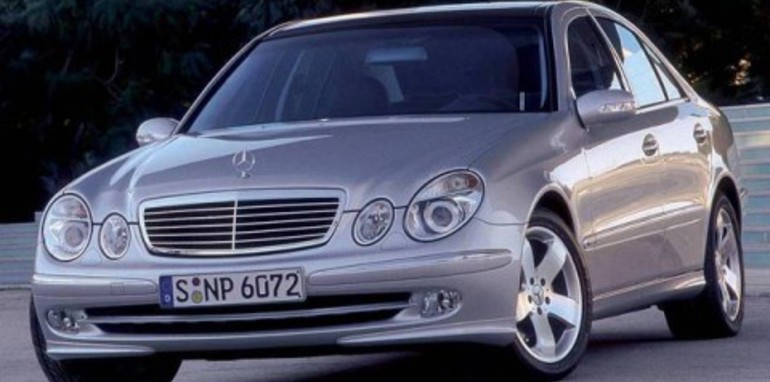 What the? So what does BMW have to say about this:
The BMW 5 Series, equipped with a comprehensive range of dynamic straight six-cylinder, V8 and V10 petrol engines as well as the popular six-cylinder turbo diesel, outsold its perennial rival (as well as exceeding its 2005 total), with 1,813 sales.
I think both of these companies have worked really hard to find loopholes in the way they are measuring their sales numbers just to come out and say they are selling more than the other in the, insert random number, to insert random number segment. The E class (E200) starts at around $82,500 whilst the cheapest 5 series starts at around $95,000.
BMW claims to be the king of Diesel Luxurys in Australia, and Mercedes does not challenge this at all.
The X5 3.0d was joined in 2006 by the X3 3.0d, 530d, 320d and 120d, combining to deliver more than 3,500 diesel luxury vehicle sales, vastly outstripping all other competitors in the diesel market.
Infact there is not even a mention of the word Diesel by Mercedes in the 2006 sales report press release! I guess it goes to show that when your losing at something, its best to simply avoid talking about it at all!
"Sales of BMW Group products in Australia have improved by around 30 percent in the past five years, thanks to exciting new products that deliver technical innovation, unrivalled comfort and luxury, leading-edge design and of course an unmatched driving experience," BMW Managing Director Franz Sauter said.
Product differentiation has meant that both Mercedes can claim thats its B/A class are leading its rivals, whilst BMW can claim thats its 1 series is also leading its segment. Fortunately for the Germans, there is not much real competition for either of these two cars. The BMW 1 series has received a great deal of criticism from the motoring press this year, whilst the new B series Mercedes has enjoyed a much better reception, which is odd, as the 1 series beamer is a much better car all around than the B/A series from Merc.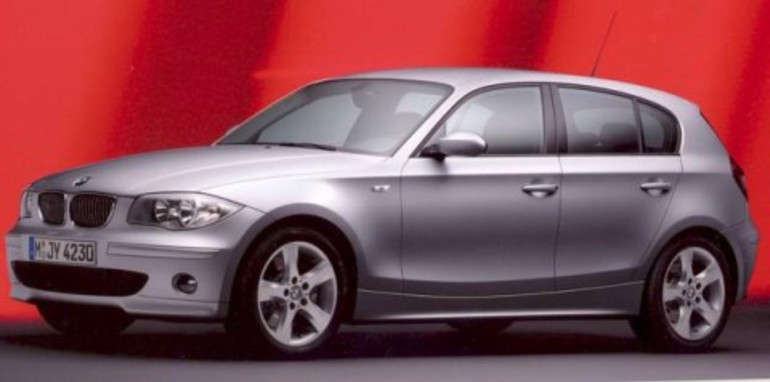 So what about 2007? Who is going to beat who this year? You know both of these companies rely a great deal on their brand value to make sales. Mercedes had gone through some quality problems the last few years, and whilst that has improved, the face of both companies has been slowly changing in the last 5-10 years.
In Germany, the difference between Mercedes and BMW is much like the difference between Ford and Holden here in Australia, its mainly personal choice and brand loyalty. On one hand you have Mercedes, and lets face it, its hard not to underestimate Mercedes, after all, if you want to be fair, they did have a lot to do with the whole invention of the automobile and all! And whilst that seems like ancient history to some, it goes a long way to show that even after all this time, they are still one of the leaders in automobile technology.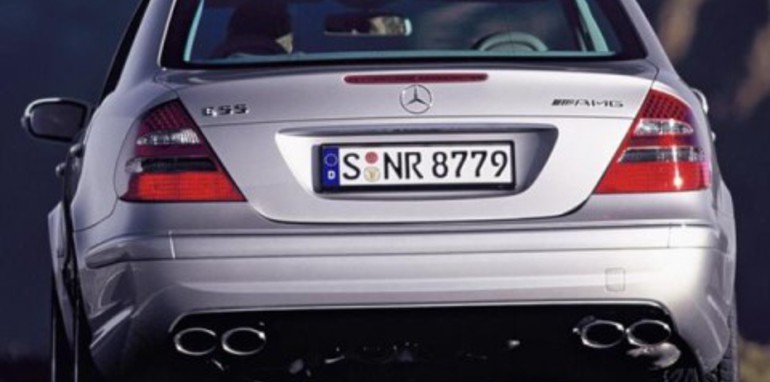 So in a way its best to view Mercedes as that old rich wise man that lives across the road from you that spends all his weekends meticulously washing his car, and in there is where Mercedes' image problems exist. The brand (as a generalisation) is exactly that, an old mans/womans luxury brand! Sure AMG make some of the best cars in the world, but thats AMG, I am talking about Mercedes here.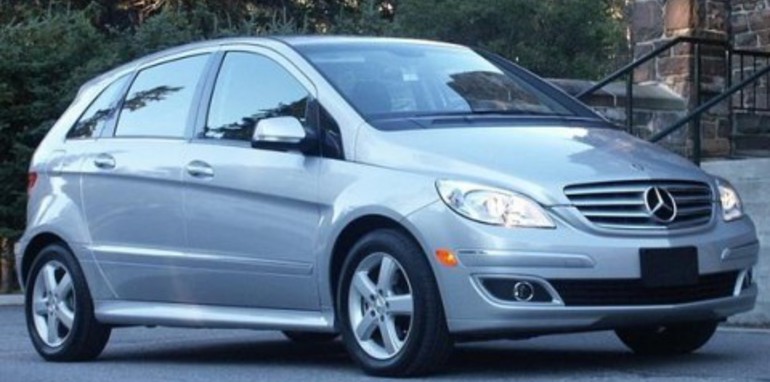 BMW on the other is where the younger rich crowd have flocked too. Yes, I know a few of you just went "he didn't just write that!" but I did, and its true. I would be very keen to get my hands on the age bracket of new BMW owners (specially 3 series) compared to Mercedes owners here in Australia for the last 5 years. I could almost guarantee you that BMW is the choice for the younger crowd.
No why is that you might ask? Well its actually not that hard to answer. Whilst Mercedes seems to chase the dream of being the ultimate luxury brand, they have failed to deliver on one very basic aspect. Excitement, to put it simply, excluding AMGs and the CLK range, most Mercedes cars are just plain boring. Sure they are luxurious and come with all the latest gadgetry but at the end of the day, most people look at it and go, oh.. its just another Merc.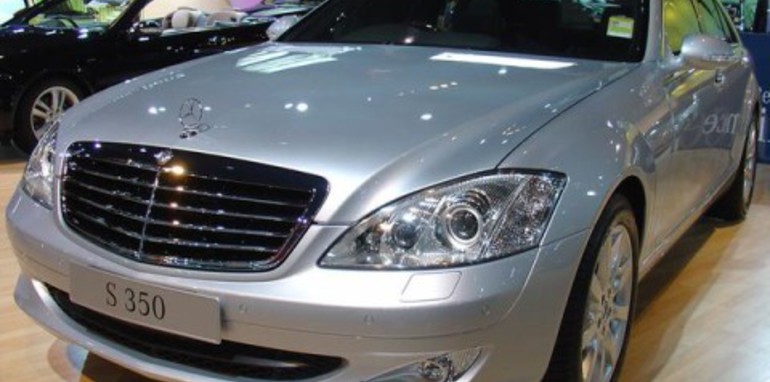 You can easily notice this when you look at the S class from Mercedes. Now the S class represents the best of what Merc can offer. Although Mercedes sells more S classes every year compared to BMWs 7 series. Its only because the S class is aimed at the older crowd. What will happen when the current 3 series owners get older and the current S series owners die out? Will the the new market go to the S class? Something tells me they will come to the 7 series!
You just have to look at the shape of the 7 series and compare it to the S class. The 7 Series stands out from a mile away whilst the S class looks just like another Benz, and thats the problem with Mercedes.. its just another Merc! If we lived in London where there are more 3 series BMWs than almost any other car, I might be writing this the other way around, but here in Australia, the "just another merc" image is doing a great deal of damage to the Mercedes image. Mercedes obviously argues that owners of the S class want to have the ultimate luxury car without attracting too much attention. And whilst this is true for the current generation of S class owners, things will change.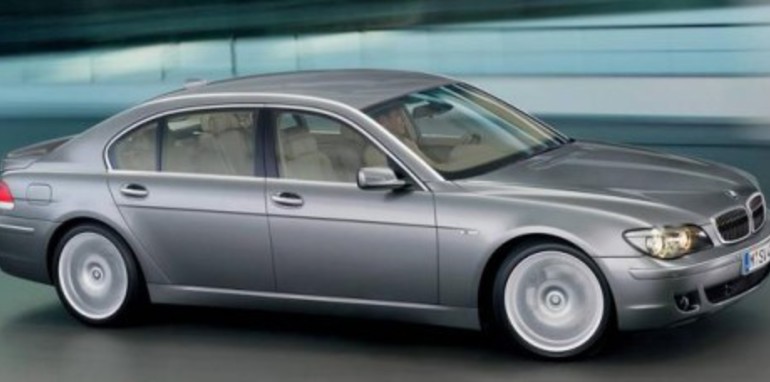 The current perception in the luxury market seems to be that ultra luxury or performance versions tend to come out of the factory looking very similar to the lower end models whilst boasting an enormous list of performance and luxury features. All of which tends to only be spotted by the trained eye. Of course even BMW (and most notably Audi) is guilty of this too, after all the M3 and the M5 still appear as just another BMW to most people. But the image that they represent attracts a far younger crowd because unlike the AMG series which seems to exist in every model, the M cars represent a hero car for BMW.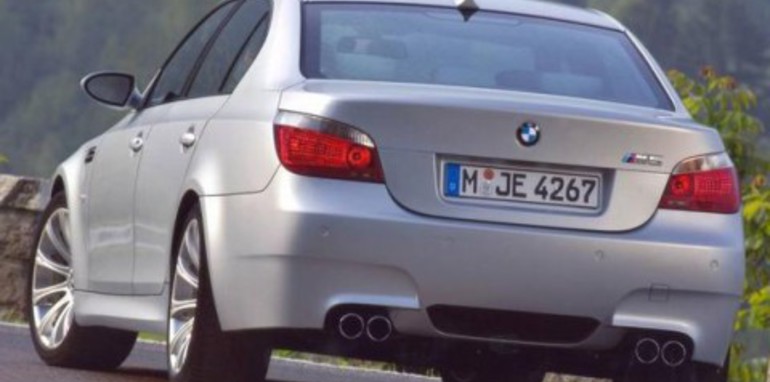 Mercedes has gone relatively crazy with the AMG versions of their cars, there are just so many AMG models now available. Even if its not an AMG model, turbo models of its smaller cars such as the B series (B200) have done nothing to boost the brands image to the younger market that will become potential customers in due time. This is whilst BMW has released a twin turbo 3 series (335i). Now how good does this look!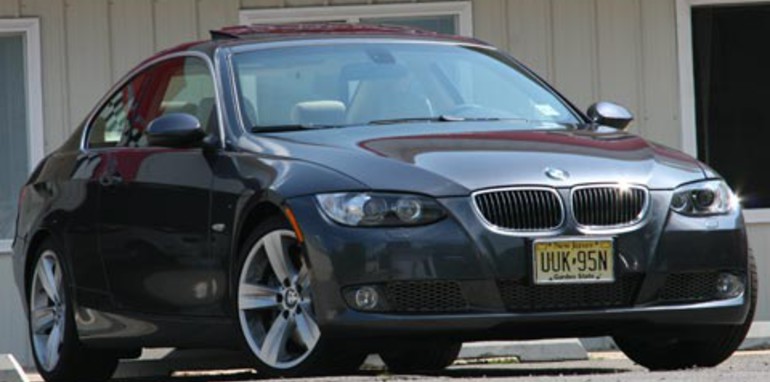 Of course only time will tell, but brand loyalty will undoubtedly play a big role in the future success of both companies. BMWs advertising campaign to the successful 30-40 year old has worked wonders for the brand in Australia, perhaps its time Mercedes gets rid of its old marketing managers and hires some new blood!