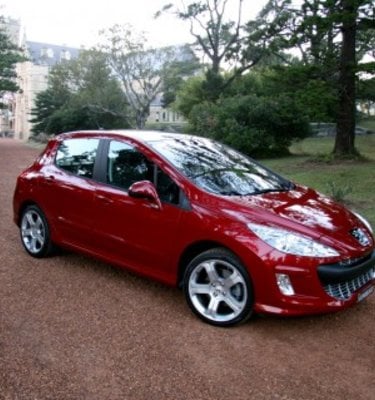 Current Pricing Not Available
2008 Peugeot 308 XTE HDi & XSE Turbo Review & Road Test

"It's not often that you find a car which is all things to all people, the Peugeot 308 is one of those cars"

- By Alborz Fallah & Anthony Crawford
Models Driven:

2008 Peugeot 308 XSE 1.6-litre turbo petrol with 5-speed manual
2008 Peugeot 308 XTE 2.0-litre diesel HDi with 6-speed 'Tiptronic' gearbox
Recommended Retail Price
: $30,590 for mid-range petrol and $37,990 for the range topping diesel. You can get into a 308 XS from $25,990.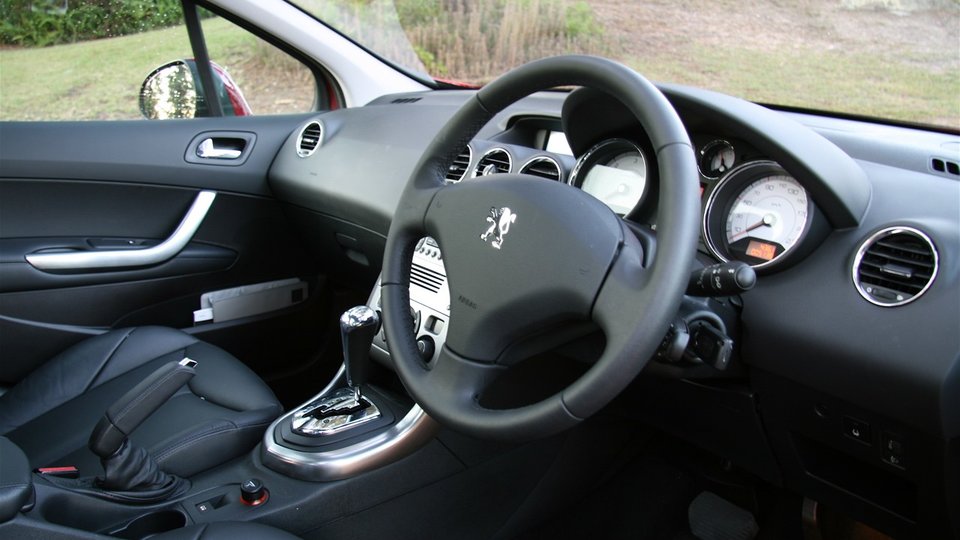 Great looks, fuel economy for diesel, great handling, interior refinement.
5-speed manual in petrol, why buy the petrol over the diesel?
CarAdvice rating: (3.00) -XSE Petrol Turbo
CarAdvice rating: (4.50) -XTE HDi Diesel
You might have noticed all the Peugeot advertising everywhere. From TV to billboards to shopping centres to the web, the French company has a lot to offer with the 308 and it's bending over backwards to let you know, and rightly so because it's a brilliant car.
Firstly, it's a Peugeot, which means it appeals to a unique bunch of people, those who want to be a little different. From the front, you might be hard pressed telling it apart from its smaller brother, the 207, but why change something that works?
It's a beautiful front design, don't let anyone tell you otherwise, yes it's different, but different is exactly what it's suppose to be. The rear though, well, that seems more of an afterthought.
Secondly, it's by no means a small car, initially I was under the impression that the 207 SW that I recently road tested was pretty much the same size as the 308, it sure looks like it from the outside, but it's not. The main difference is rear leg room. You can comfortably fit 2 large adults in the back with plenty of room left over.
I dropped into Peugeot's new dealership in Brisbane and was given the keys to the 308 XSE Turbo manual, powered by a 1.6-litre petrol turbo engine. There was a diesel variant around as well, which would have been my choice, but I was told the petrol was quicker and I am easily persuaded by such facts.
Power comes in at 110kW accompanied by 240Nm of torque. It doesn't sound like much, given the car has a kerb weight of 1440kg, but it gets going at a reasonable pace. 0-100km/h is achieved in 8.8 seconds. Which is much slower than it really feels.
Once you get inside it's much less stressful. It looks similar to the 207 interior, the stereo, switches, instrument cluster all else seem similar, again, a good thing.
The first issue is being tackled by the already mentioned massive advertising campaign and the second, well, from all the reports we have read from Europe, the current generation Pugs are equivalents in reliability terms to their German counterparts. Issues solved, back to the car.
The seating position is perfect for a good drive and the interior feels well made, however the five-speed manual gearbox takes the fun out of driving. The amount of movement between gears is simply too much and the pedals are positioned in such a way that heal and toe is essentially impossible (not that it matters to most drivers).
But driving it up my regular course around Mt Nebo/Glorious reminded me why I have no hesitation recommending Peugeots. They are simply brilliant in the handling department. Not just this one, but all of them. Precise steering response, limited body roll, great power delivery, a true drivers' car.
Safety also gets a big green tick. Peugeot use what they call a three impact absorption structure. The system uses three areas to absorb kinetic-energy during an impact. 3/5 of the impact energy is absorbed via the main impact structure, 1/5th via the lower impact structure and 1/5th via the third impact structure.
These three impact force absorption structures channel the impact force into specially strengthened areas: the bulkhead, the sub frame and the sides of the body. This leaves you absorbing as little energy as possible.
All 308s come standard with six airbags:

two adaptive front air bags with a capacity of 60 litres for the driver and 90 litres for the passenger;
two side air bags with a capacity of 12 litres to protect the chest and pelvis of the front passengers;
two curtain air bags with a capacity of 30 litres to protect the heads of the front and rear passengers.
If you want more, you can even option out the 308 XSE & XTE models with a steering column air bag to protect the lower limbs of the driver.
However, I can't recommend this car. Sure I would buy it over a petrol Golf (which is starting to show its age) but there is another car in this class which tops this in every way - the 2.0-litre HDi Diesel 308 which Tony and I drove in Sydney.
Click through to the next page for the 308 HDi diesel review.
2008 Peugeot 308 XSE 1.6-litre petrol turbo


CarAdvice overall rating:
How does it drive:
How does it look:
How does it go:
Engine: 1.6-litre petrol turbo
Power: 110kW
Torque: 240Nm
Safety: Electronic stability control- front air bags - side airbags - curtain airbags - front seatbelt pre-tensioners and load limiters & much more.
0-100km/h: 8.8-seconds
Fuel tank: 60-litres
Fuel consumption : 7.9 litres/100km (claimed)
Fuel type: 95 RON
Next page... Peugeot 308 XTE 2.0-litre diesel HDi with 6-speed 'Tiptronic' gearbox - Anthony
I'm almost certain that even if you hated the French (and I'm not one of those, as I happen to love the place) after a quick steer in this particular variant of the new 308 series, you will love this car, and won't want to give it back.
All Peugeot has to do to sell this car, is get you in to the driver's seat and it's done.
But it's even better than that. I'll let you in on a little secret that's tucked away in small print in the press kit.
While I'm not so sure about the 4-speed auto on the petrol 308s, the 6-speed automatic box on this car is superb, if left in auto mode. Hit the "S" for Sport button though, and gear ratios will be held longer before upshifts, and will blip the throttle on downshifts into corners, when braking.


While it's a 'Tiptronic' gearbox and you can use the shifter to switch gear ratios sequentially, don't bother; it's too slow to be anything but be annoying. If you do find a nice windy stretch of road, just leave it in sport mode and enjoy.

If you like driving and you like those quiet bendy roads even more but don't like any body roll whatsoever, then buy a Peugeot 308 or 207. It's that simple.
Pirelli PZERO NERO 225/40's are as good a tyre as money can buy, and well worth the $600 option price. The grip they provide is astonishing, and that's rain, hail or shine.
The metal-rimmed instrument dials are particularly attractive and easy to read at a glance.
"Peugeot's 308 XTE HDi is an inspiring automobile and will make you look at diesel power in a whole new light"
CarAdvice overall rating:
How does it drive:
How does it look:
How does it go:
Engine: 2.0-litre diesel
Power: 100kW
Torque: 320Nm
Safety: Electronic stability control- front air bags - side airbags - curtain airbags - front seatbelt pre-tensioners and load limiters & much more.
0-100km/h: 10.5-seconds
Fuel tank: 60-litres
Fuel consumption : 6.8 litres/100km (claimed)
Fuel type: Diesel