Classic car fans can rejoice, a company dedicated to keeping the Interceptor dream alive is bringing back the icon with a new heart. The Jensen Interceptor is a classic sports car that was hand-built in the UK by Jensen Motors from 1966 to 1976, when the company went out of business.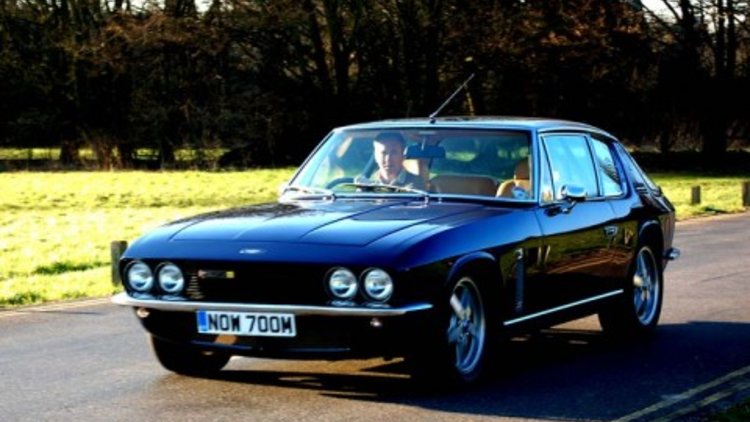 So what if there was a new Interceptor, one that could do 11.7L/100km? Powered by General Motors' 6-litre V8 LS2 engine? Sounds great doesn't it, well it's happening and 27 Interceptor lovers have already put their money down.
The makers, Cropredy Bridge Garage, promise at least 307kW, which is enormous for such an outdated chassis.
However thankfully the chassis gets a 21st century make over, the new model comes with independent rear suspension and LSD, APS 6-pot racing brakes with vented disks, seventeen inch wheels with low profile tyres and a GM 4-speed electronic automatic with overdrive.
The interior is also improved with full leather seats and upholstery using new hides and double-stitched with cross-hatching detail in your colour of choice.
But it all comes at a price, a very high price. The car costs £74,960 which is about AUD $155,000.
"This car is a complete rebuild with significant upgrades in performance, quality, and luxury. It stands comparison with other vehicles in this sector and we believe it represents excellent value for money for a unique hand-built vehicle" Mr David Duerden, Technical Director of Cropredy Bridge Garage said.
Do you want one? Although it's built in the UK, given it's right-hand drive it can be imported to Australia without too many dramas.
Click here if you're interested.
Another company tried to build a new Interceptor back in the late 90s which ended up as a disaster. The Jensen S-V8 had an initial production run of 300 deposit paid vehicles costing about £40,000 each, but troubles soon hit the company and only 20 where ever built and the company in charge went bankrupt.
New 6.0-litre V8 Jensen Interceptor