Although not as prestigious and famous as the Le Mans 24hr race, next week's 2008 Nürburgring 24 hour endurance race is a better example of amateur race drivers taking racing to the next level.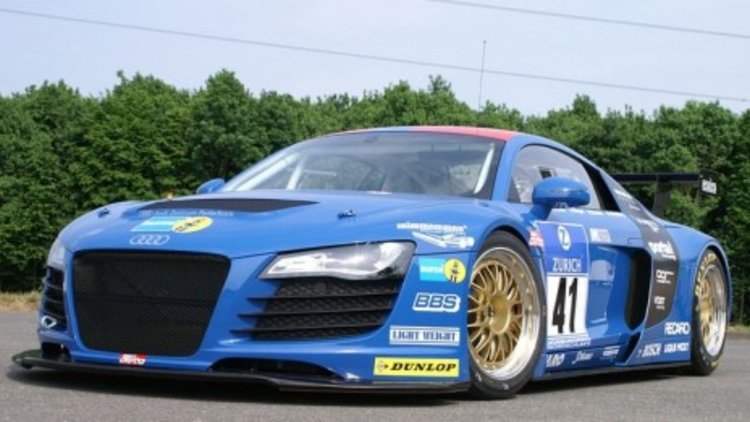 With 220 cars starting in 3 groups, this is not your typical race, cars range from factory backed supercars to everyday Toyota Corolla and even a Holden Commodore (more on that later). A race which puts all cars against each other in the world's most famous race track.
Audi today officially announced its contention with a petrol Audi R8, bringing huge levels of experience from success at Le Mans with the diesel R8.
In order to meet race regulations for its class, Audi engineers have replaced the stock 4.2-litre V8 with a race-spec 4.0-litre with 410kW and 478Nm of torque. Volkswagen will enter the new Scirocco.
Another factory backed team is Lexus which is running its supercar, the LF-A.
Aston Martin is running a few cars as well, the DBRS9 as well as a few Aston Martin V8 Vantage N24s, one is even driven by CEO Ulrich Bez!
Other interesting cars include this rather peculiar-looking supercar from Germany. Using a unique petrol-electric hybrid powertrain, it's called the Gumpert Apollo supercar and under the hood sits a 3.3-litre twin-turbo petrol V8 attached to a 100kW electric motor.
It's in strong contention given one of the drivers will be former F1 champion Heinz-Harald Frentzen .
But closer to home, there are 11 Australian teams entering the competition. The two most interesting ones are Mal Rose racing's Holden Commodore V8 Supercar and Osborne brothers' Toyota Corolla.
The VY (VX pictured above) Commodore is powered by a 5.0-litre Chevrolet V8 mated to a six-speed sequential Hollinger gearbox. It currently has a top-speed of around 295km/h.
The Toyota Corolla is prepared and driven by Osbourne racing, this year's entry marks the Corolla's fifth year at the Nürburgring 24 hour.
Surprisingly, there is a lot of interest from Australians to run the Nürburgring race, so much so that CarAdvice reader Liam has setup an entire website dedicated to Aussies interested in the Ring. You can check out his website here. You'll find heaps more information about Aussie drivers competing this year.
For more information on the race click here to visit the official website.
2008 Nürburgring 24 hour endurance race