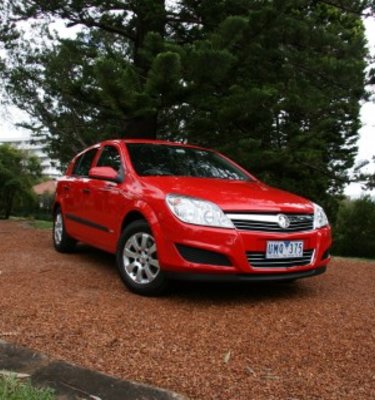 Current Pricing Not Available
2008 Holden Astra CD Review & Road Test
Good & fun drive, value for money, well built.
Starting to show its age (though it still looks good).
CarAdvice rating: (3.50)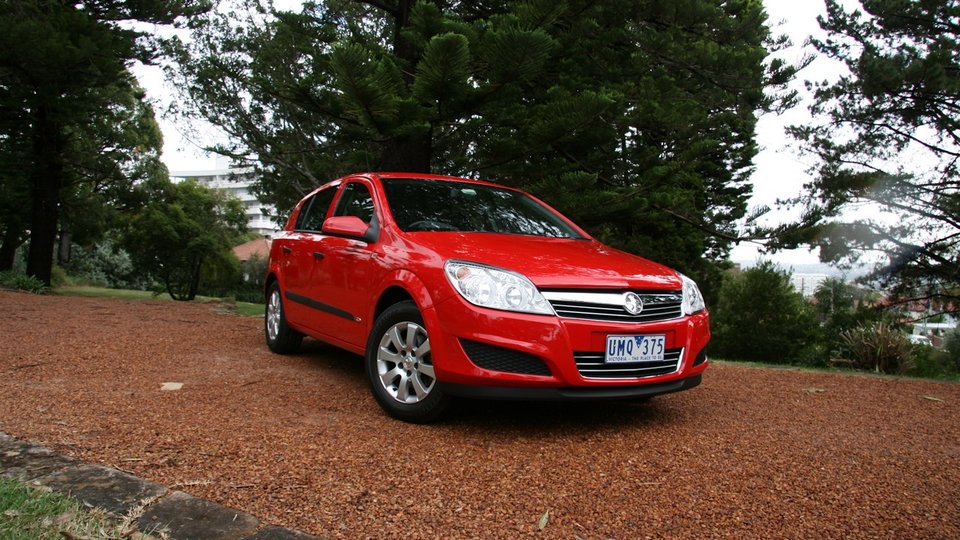 The problem with driving the world's fastest and most expensive cars, as we recently did on our "Full Throttle in Europe" tour, is that you quickly get a taste for the best automotive engineering that money can buy.
The other more important issue is that your ongoing expectations are immediately re-calibrated to a much higher level than they were previously. That can make things difficult, especially when reviewing small five-door hatches, priced under twenty five thousand dollars.
But the Astra CD is a long way down the mountain from the VXR in fact; it doesn't have a Turbo or even a 2.0 litre engine. No need for panic though, with 1.8-litres mated to a 5-speed manual gearbox; it's still a sporty drive.
The five forward ratios are well spaced and gearshifts are dead easy, making for some fun behind the wheel. And highway cruising is effortless, even with four adults in the car.
As good as the handling is for a base model car, the overall ride is firm but never harsh. Those nasty little metal speed bumps in the shopping centres, produce no jarring or thump through the body of the car, whatsoever.
I kept thinking, while behind the wheel of the Astra, that the 900 plus kilometre drive from Sydney to the Gold Coast, would be a breeze in this car, with or without passengers.
What's more, it's incredibly fuel-efficient. That means big savings at the petrol bowsers. I don't recall holding back very often while in the Astra, given that the manual box encourages some, shall we say, enthusiastic driving. So, I was surprised to register just 7.6-litres/100kms which is near enough to the published consumption of 7.4-litres/100kms.
And if you're concerned about reducing greenhouse gases, but can't bear the thought of public transport, then the Astra is a good choice. In line with such frugal fuel consumption, emissions are 177g/km and that borders on a distinction for a car with this much space inside.
There are currently sixteen Astra variants to choose from at your Holden dealer, from the CD manual at $21,990 to the 2.2-litre TwinTop convertible with a 4-speed auto at $47,490. That may be a tad too many to choose from, I suspect.
The overall look remains contemporary, despite the fact that this "AH" generation Astra has been around since 2004. Styled in Europe and made in Belgium, might explain some of that.
Interior wise, its modern, but I take issue at design of the centre console. It's got nothing to do with the switchgear, that's mostly well positioned and quite functional.
Although the steering wheel is plastic on the CD variant, its plenty thick and with excellent grip. You also get audio controls in the form of a scroll wheel (far more functional than buttons) for sound and frequency.
It's all here though, as standard kit. The seven speaker sound system is better than decent and thankfully (does anyone under thirty still use CDs?) there is an auxiliary input for your MP3 player.
You even get heated power mirrors and projector style headlamps along with a remote folding key fob.
Boot space is both deep and wide and plenty big enough for a decent length trip away for three to four people and the rear seats are 60/40 split fold.
"The Astra is a solidly built car with a broad range of talents and represents good buying"