So how do you crash a Ferrari?
Have lots of money,
Get Drunk,
Have lots of ego,
Try to impress the "lesser people"
and have absolutely no idea how to drive.
This is what happened in Perth a few days ago :

Ouch! I guess this is why the put the engine in the back of the Ferraris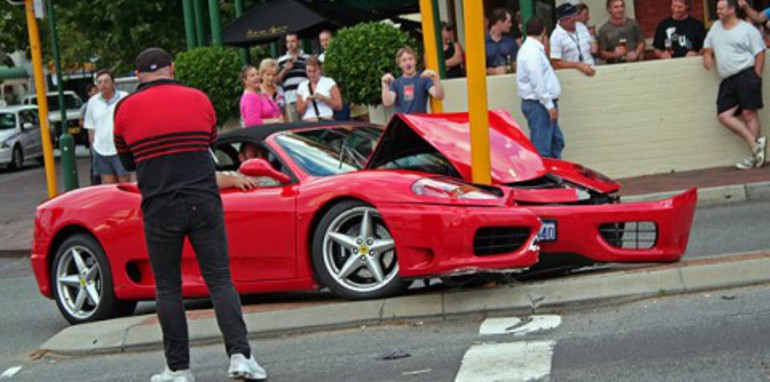 That looks expensive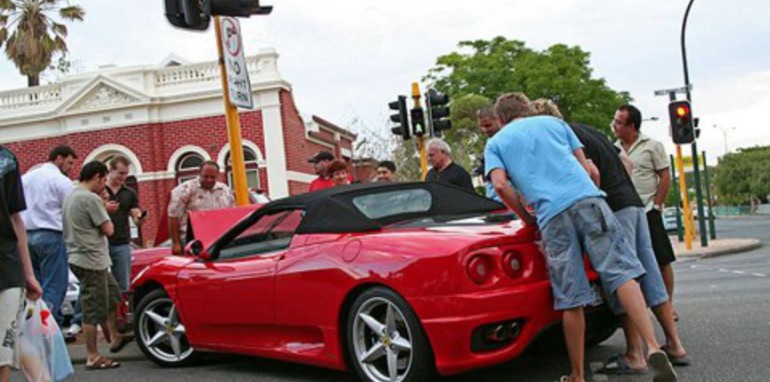 Much to everyones amusement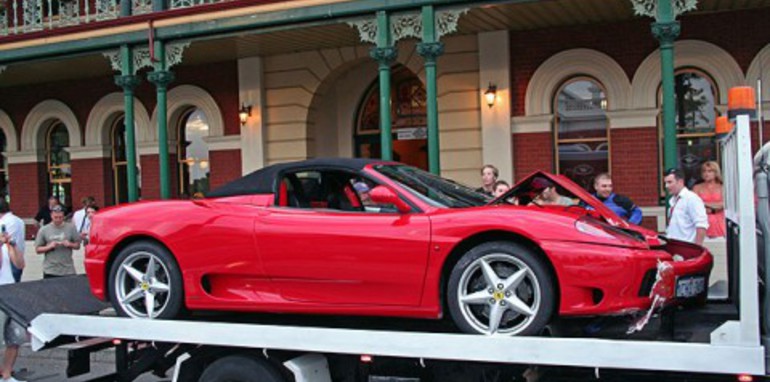 Insurance doesn't cover you when your drunk!