Earlier in the year we saw the first glimpse of Renault's 4x4 crossover and now it's coming to Australia. According to Renault, the Koleos is the first car of the Renault-Nissan global alliance.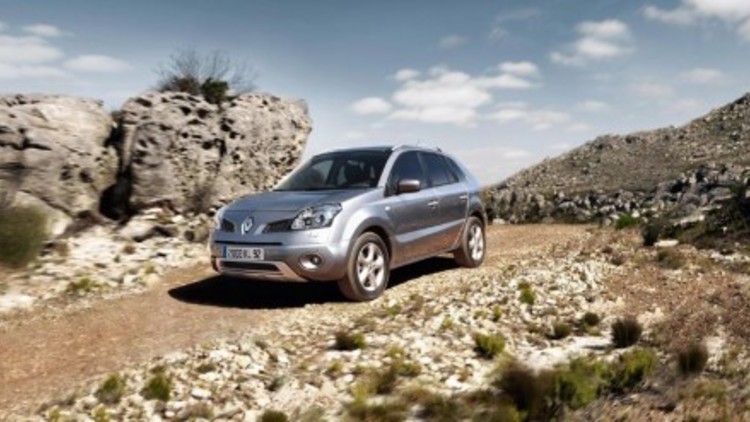 It's styled by Renault but developed by Nissan and manufactured in Renault Samsung Motors' Busan plant in Korea.
The Koleos will land in Australia around September while it goes on sale in Europe in July. Given Nissan's extreme ability for off-road vehicles, the Koleas should represent an excellent crossover, easy and comfortable on-road and very confident off-road.
"The Koleos is the result of a unique blend of global engineering, design and manufacturing resources." says Renault Managing Director, Rudi Koenig.
The Koleos also marks the first 4x4 crossover vehicle Renault has ever released. Some of the more interesting features include a split-opening, 'clamshell'-type tailgate to assist cargo area access as well as an air-chilled glovebox.
Rear passengers have access to folding tables mounted in the backs of the front seats (like a passenger jet).
The Koleos will be available in diesel and petrol variants. 2.0-litre dCi Euro 4 diesel engine mated to a six-speed manual or automatic transmission takes care of diesel buyers while 2.5-litre petrol powerplants available with a manual six-speed gearbox or a continuously variable transmission (CVT) should cater to traditional buyers.
The new Renault is capable of stopping from 100kmh in just 42 metres, one of the shortest stopping distances in the SUV/crossover segment. ESP, dual front, side and curtain airbags will be available on all models.
For more information: Renault Koleos
[gallery=155]
2009 Renault Koleos 4x4 crossover