Our European photographers took these photos of what appears to be a heavily disguised Lexus IS undergoing speed tests at the German Nürburgring.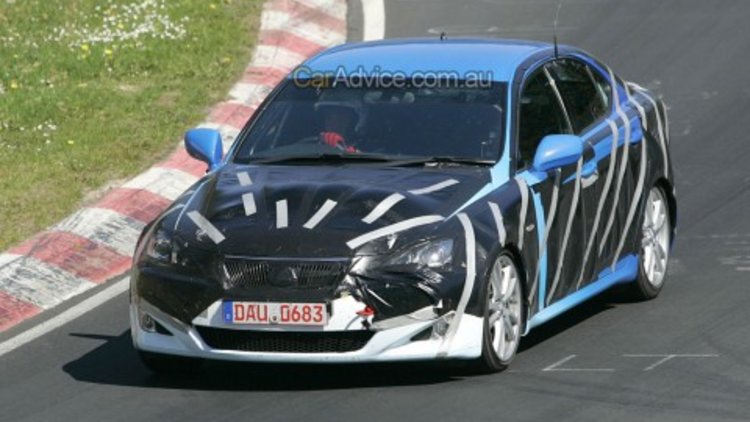 Although similar in shape to the current model, there are hints of differentiation, the current IS series, which in Australia only includes the IS250, has been on the market since late 2005 and should be getting ready for a facelift.
Given the heavy disguise it's hard to tell whether the headlight and taillamps have changed, but the bulge on the bonnet leads us to believe the actual prototype is a test mule for an IS variant featuring Lexus' Hybrid Synergy Drive.
The BMW M3 and Audi RS4 competitor, the Lexus IS-F should be arriving soon. The IS-F will pack a 5.0-litre V8, good for around 300kW. It will put its power down through the rear wheels using an eight-speed automatic gearbox.
Lexus will also bring the IS coupe/convertible to Australia later in the year.
Toyota's luxury arm is also working on a smaller and cheaper Lexus model to compete in the bottom end of the luxury market (against the 1-series). However that won't be here for a few more years.
Lexus IS facelift/hybrid spy photos