Holden tuning specialist, Walkinshaw Performance, has just unveiled its latest enhancement package called the SuperUte, at the 2011 Australian International Motor Show in Melbourne. The kit includes extravagant revisions to the Series II Holden Commodore Ute.
Straight away you'll notice the large canopy at the rear. This 'WP carbon Sport Van' features a uniquely craft design incorporating a rear spoiler and a carbon fibre panel replacing the rear window. The canopy also includes Walkinshaw graphics on the side.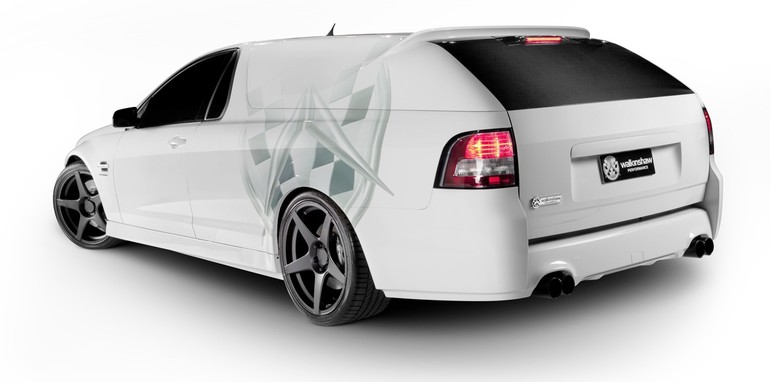 Other main enhancements include the ever-popular matte black WPP.1 forged alloy wheels, measureing 20 x 8.5 inches at the front and 20 x 10 inches at the back. These provide contrast to the white-painted body work and chunky Walkinshaw bodykit.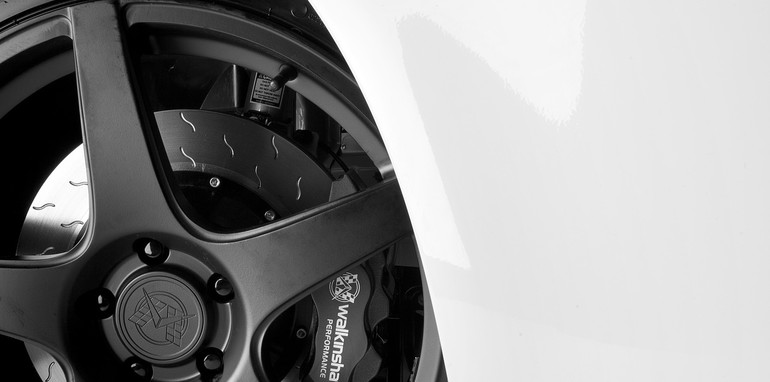 Under the bonnet, the SuperUte is just as boltstered as the exterior. There's a WP230 Supercharger system which provides the 6.2-litre V8 with deeper breaths. Complimenting the V8 soundtrack is a three-inch stainless steel exhaust system with WP 'Black Edition' billet tips at the back.
The interior of the Walkinshaw SuperUte has been given the once over with sporty red and black detailing. There's new, chunky seats with red stitching and a Walkinshaw emblem on the head rest, as well as a matching Walkinshaw-design centre console lid. The steering wheel and gear shift lever are wrapped in matching leather.
Tony Harris, National Sales Manager of Walkinshaw Performance said upon the Motor Show unveiling,
"This car is set to become a Walkinshaw Performance fan favourite. You'll have to come to the stand to see it up close, but let's just say it's a Holden SS Commodore Ute with many WP goodies- including our supercharger kit, a very cool canopy with a carbon Sport Van rear door, special leather interior and many, many parts from the WP menu!"