Even though the thought of human cadavers strapped inside a moving car heading straight for a wall sounds a little wrong, it's not, it's part of important crash testing conducted in the last year by General Motors, owners of Swedish car manufacturer Saab.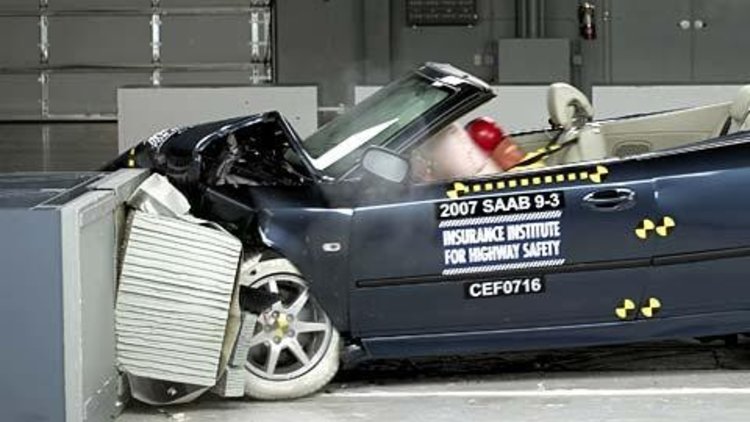 News of the unusual crash tests came to light yesterday when an employee of the Swedish Road Administration (Vägverket), told a Swedish newspaper that GM had just finished a multi-year research project in which dead human bodies were used.
"For certain things, it's important to use cadavers. [The tests] involved people who had donated their own bodies," Claes Tingvall told the paper.
The reason behind the use of cadavers was to further understand the injuries sustained by human bodies in car accidents. The report indicates that a total of ten cadavers were used in the project, which was most likey conducted by Saab automobiles.
"It's a part of the [GM] family where everyone partakes in the research results," he told the newspaper.
So far neither GM or Saab acknowledged any tests involved dead human bodies.
"We are with GM through thick and thin. We conduct our own research and try to find other methods to achieve our results, with the help of computers, for example," said Saab spokesperson Christer Nilsson to Expressen.
Is it wrong to use donated human bodies for crash tests?
GM used dead bodies for crash tests?