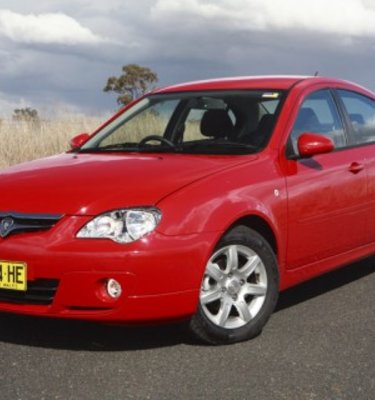 2008 Proton Persona Sedan First Steer
2008 Proton Persona Sedan First Steer
Prudence Persona-fied
Ride & Handling, Equipment Levels, Practicality, Price Tag
Performance, Brake Pedal Feel, No ESP or Side/Curtain Airbags

CarAdvice Rating:
Following an extensive two day drive program through Victoria's picturesque alpine region, CarAdvice is pleased to announce inspiring news that Malaysian manufacturer Proton may finally be on track to shake up the lower end of the small car market with an impressive new comer, the Persona sedan.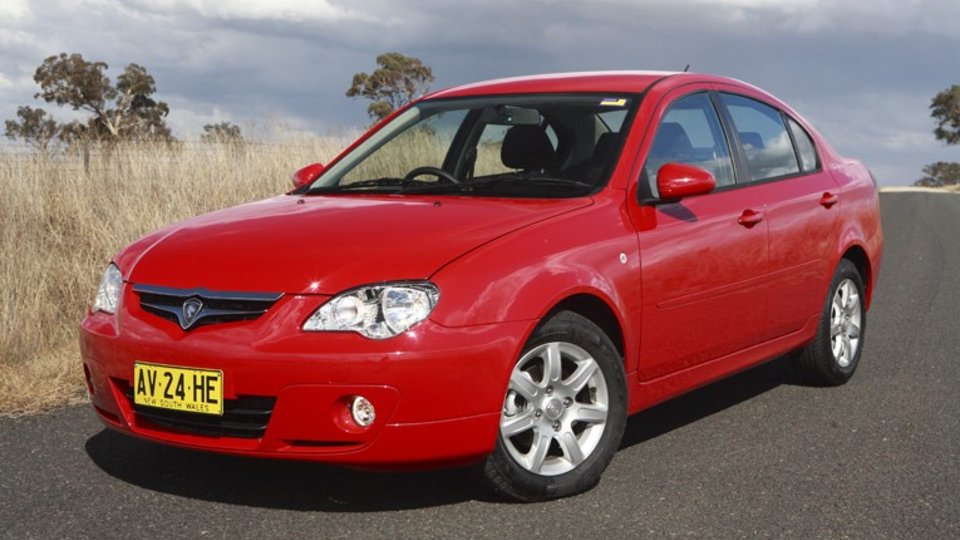 The all new single specification Persona shares only its name with the superseded model and is more reminiscent of the GEN.2 hatch on which the Persona's platform is based. It's a simple, yet elegant small sedan not too dissimilar in looks to the current Mazda3.
Smaller, recessed avian-esque headlamps and restyled grille with new black and silver corporate logo flow downward to a narrow air intake beset by standard front fog lamps. From the rear, a high boot line with bold chrome accent brings memories of Chrysler's Neon of some years back.

Inside the cabin is similar to the GEN.2 in many respects boasting red back lit Lotus inspired instrument binnacle with inset white faced fuel and temperature gauges, door mounted power window switches, and centre stack under dash ventilation controls, which as nice as they look, can be a little difficult to reach.

As for the steering wheel itself, it is rather small in diametre and not unattractive, but its plastic construction may see you lose grip on hot days or after many hours behind the wheel, and the hard edge of the two upper spokes makes using them as thumb rests an uncomfortable prospect. The six audio controls mounted thereon are rather small, not unlike mobile phone keys and may take a little getting used to.

The vehicle, whilst indeed intended to suit a broad spectrum of buyers, is more squarely marketed at retirees, first car buyers, and young families who expect a feature packed car but perhaps can forego the outright performance offered by some of the more expensive rivals.

In the gearbox department, Persona offers a five speed manual or four speed auto box with my pick clearly being the slick shifting manual transmission. Offering a more zippy drive and a good spread of gears it also boasts an ease of operation better than expected from Proton and is mated to a well weighted clutch with above average uptake feel which makes manual driving quite enjoyable.
The automatic on the other hand seems to suffer a little from a reluctance to downshift beyond third at highway speeds and is surprised by hard acceleration off the mark, often becoming indecisive when confronted with a hasty sprint from stand still. It may suit buyers with little want for performance but bear in mind that hills and fully loaded cars may also see these traits rear there head.

A typical recipe of MacPherson struts up front and a multi-link rear end, Persona's Lotus overlords have done exceptionally well in tuning the small car for a brilliant ride. Mid corner lumps and bumps are digested with no real issues though there is some kick back present through the otherwise decent hydraulic assisted power steering.
I'd almost go so far as to say it out-handles the drive offered from 1.6 litre engine and in my opinion were it to have an extra 25kW on board, would be a real performer attracting a younger modified car audience, similar to the way the much loved GTi Satria once did, but alas no such plans are in the pipeline... yet.

Visibility is excellent all round and interior space is very generous given the vehicle's proportions. With 40mm more headroom than the GEN.2 even taller adults are made feel comfortable. Front leg room is ample, as is shoulder and hip space, though the back seat is better suited to two adults or three children with the middle seat being a little tight (there are three anchor points for children's booster seats & capsules).

CarAdvice overall rating:
How does it drive:
How does it look:
How does it go:

Specifications:
Engine: 1597cc DOHC four cylinder petrol 16 valve
Power: 82kW @ 6,000rpm
Torque: 148Nm @ 4,000rpm
Top Speed: 180km/h
0-100km/h: 12.0 seconds (Man) / 14.3 seconds (Auto)
0-400m: N/A
NCAP rating: N/A
Safety: ABS, EBD, Dual Front Air Bags
Turning Circle:
Fuel Tank: 50 litres
Fuel Type: 95RON Unleaded
Fuel Consumption: 6.6 litres (Man) / 6.7 litres (Auto)
Warranty: 3 Year / Unlimited Kilometre
Service Intervals: 1 Year / 15,000kms
Wheels: 15" x 6.0" Alloy
Spare Wheel: Space Saver
Weight: 1,250kg (Man) / 1,275 (Auto)