35th Annual General Motors Display Day – Acknowledges 100years of GM Products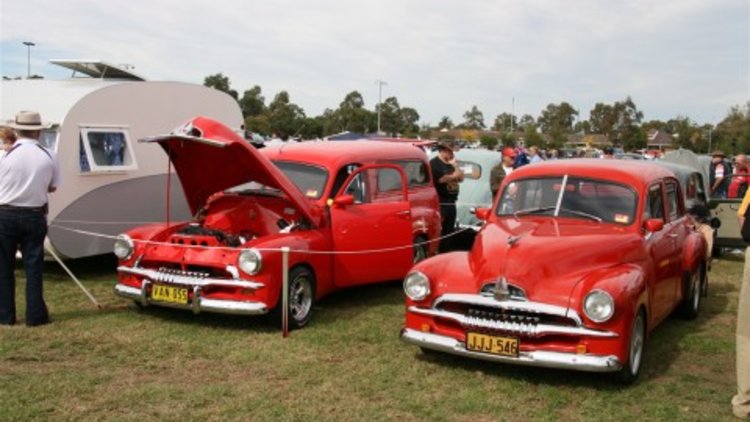 - By Anthony Crawford
When Eve Lauter from Holden told me last week, that there was going to be a display of the GM products on Sunday, during our three day long weekend, I kind of said I was interested but didn't really think I would get there.
My folks were in town and with two kids driving me around the bend these days, I just couldn't see myself driving the 50kms each way to see a bunch of GM show cars.
But then I thought about it overnight and figured that it wouldn't be a bad drive in the SS V-Series Ute I am driving at the moment, with it's 6-litre 270kW V8 engine, under the bonnet.
As you can appreciate, it didn't take long to get there, and with a huge range of vehicles sporting badges such as; Buick, Cadillac, Chevrolet, Vauxhall and Holden, I was sure glad guilt had got the better of me.
The people behind these car show days are to be commended. In this case, it was the so-called GM Display Day Committee of NSW. These folks are what automotive brands are built on. They "keep the dream alive" with there undying passion for the cars built by various brands they back with their heart and soul.
And then there are the exhibitors, hundreds and hundreds of selfless diehards, who spend countless hours along with cold hard cash, building and restoring these precious machines, so that punters like me, can feast their eyes and camera lenses on automotive glory.
What's more, they do it for their own satisfaction, and the pleasure of getting to drive around in something, very few will ever have the opportunity to do so.
And like many of these car display events, they are free to Joe public. I salute the automotive diehards of the world. Without them, the world would surely be a darker place.
Just a few pics I snapped today at this wonderful event.
[gallery=302]
35th Annual General Motors Display Day