Alfa Romeo is hard at work putting the final touches to their all-new Mi.To (MilanTorino) hatch. Our computer graphic artists have put together a photoshopped image of what the Mi.To Convertible could look like.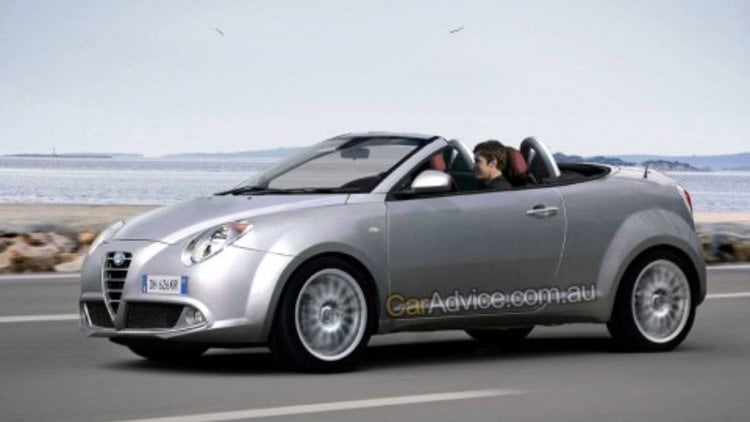 Although there is no specific information regarding the topless variant, sources indicate that it will arrive 6-12 months after the standard car.
The Mi.To is based on the same platform as the Fiat Grande Punto and will be available with a variety of engines from an entry-level 1.4-litre unit to a 171kW turbo adaptation for the GTA.
Ateco (Alfa Romeo distributor) spokesman Edward Rowe told CarAdvice the Mi.To will arrive mid next year and should start from low to mid 30s. The car will sit below the 147 as the entry point to the Alfa range.
You can find spy photos of the Mi.To undergoing testing here. Official images here.
2009 Alfa Romeo Mi.To Convertible CGI