With the current Holden Astra starting to show its age, European manufacturer Opel (in charge of the project), is currently testing the new-generation Astra before its public debut at next year's Geneva motor show.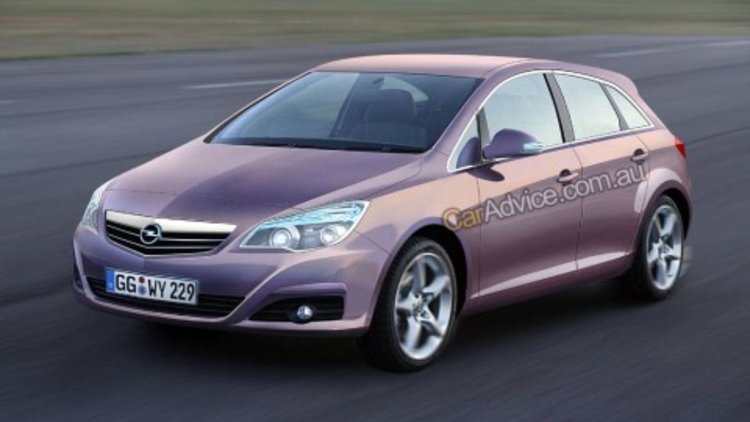 CarAdvice brought you the first spy photos of the new Astra earlier this year and now we can show you a Computer Generated Image (CGI) produced by our graphic artists.
While we can't say anything about the shape of the three-door model yet, going by the spy photos, the five-door version will again get the current model's sloping roof line plus the trapezoidal-shaped c-post.
Apart from the 5-door model pictured here, Opel has an estate ("Caravan"), a convertible ("Twin Top") and the 3-door ("GTC") in the pipeline, all following the 5-doors introduction one by one.
Click through for Spy Photos of the 2009 Holden Astra.