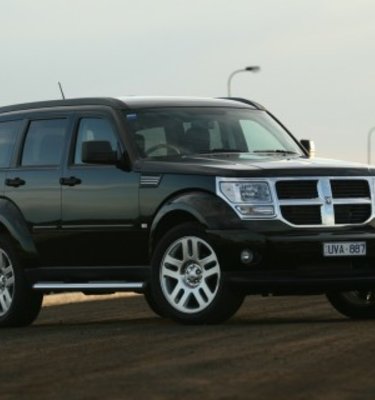 2008 Dodge Nitro SXT CRD review
2008 Dodge Nitro SXT CRD Road Test
Recommended Retail Price: $43,490.
Options fitted: None.

Brute styling, sound system, features
Handling, too much plastic
CarAdvice rating: (3.75)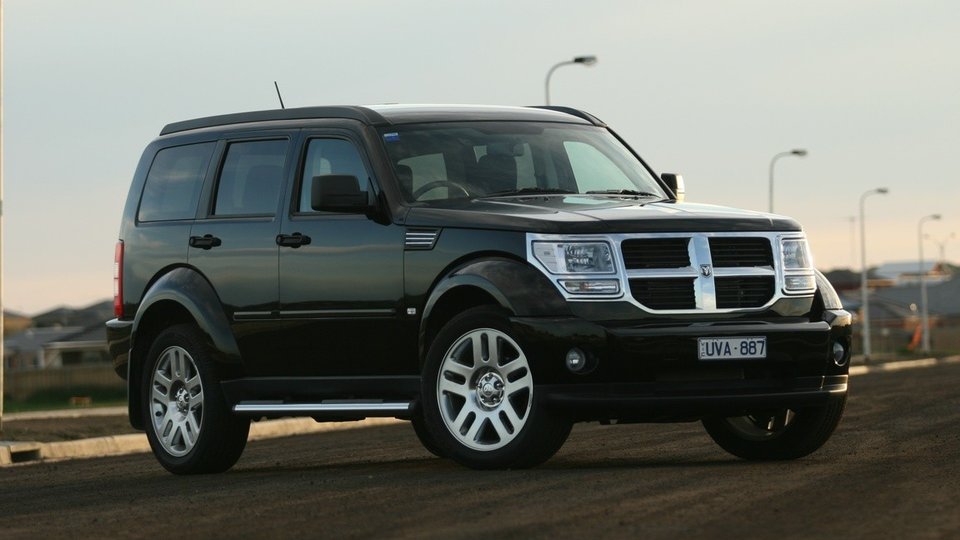 There is literally a large step to get to the driver's seat, where a commanding position is then taken. The bonnet seems like it goes on forever, making the front corners of the bonnet easy to see. The driver's seat is comfortable and offers a relaxing position for long drives.
The interior – much like most American cars – is seemingly made entirely of plastic. I couldn't believe the degree of plastics used in the Dodge Caliber I drove last year. Although the Nitro has a lot of plastic in use too, it's not as bad as the Caliber, but on the same token, is not at a level I would call acceptable for a ~$40,000 car.

Although the acceleration on tap is plenty, the Nitro doesn't handle – at all. Throw the Nitro around a bit and a feeling of insecurity is instantly felt. Body roll, a lack of steering response and spongy brakes culminate to a less than pleasing driving experience. Although the body roll is acceptable for an SUV, it doesn't make the Nitro a car that can be used in all situations, which is the purpose of an SUV.
In terms of 4WD equipment, the Nitro has a switchable 4WD mode which has the ability to redirect power from the rear wheels when it senses slippage. With the massive plastic overhangs both front and rear, I didn't bother trying the Nitro in any off-road situations, due to the fear of breaking off bumper bars and the like.

Priced from $36,990, the Nitro is available in both petrol and diesel models, the latter of which is more expensive. The range includes the SX and SXT. The SXT CRD being test driven is available from $43,490. Safety features include: ESP (Electronic Stability Control) with ABS; tyre pressure monitoring; driver and passenger airbags and side airbags with roll sensing technology.

CarAdvice overall rating:
How does it drive:
How does it look:
How does it go:
Engine: 2.8-litre
Power: 130kW
Torque: 460Nm
Top speed: 182km/h
Safety: Electronic stability control- front air bags - side airbags - front seatbelt pre-tensioners and load limiters.
0-100km/h: 10.8-seconds
EuroNCAP rating: N/A
Turning circle: 11.1m
Fuel tank: 70 litres
Fuel consumption : 9.4-litres/100km
Fuel type: Diesel