The XR6 Turbo has been the most popular model in the outgoing XR range and as a result, the new FG XR6 Turbo will no longer be treated second rate to the XR8.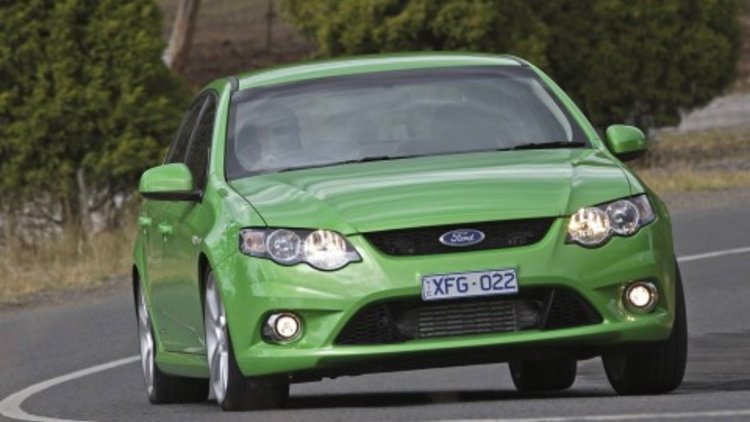 The XR6 Turbo will – for the first time – be specified to the same level as the XR8, a sign that Ford has finally acknowledge the cult status of the XR6 Turbo.
The main difference between the XR8 and XR6 Turbo is the engines. The XR6 Turbo is powered by the I6 Turbo engine, producing 270 kW / 533 Nm. Early estimates indicate the car will go from 0-100 in just a tad over 5 seconds. But this is yet to be confirmed.
On top of the specifications available on the naturally aspirated XR6, the Turbo variant receives a limited slip differential, upgraded front brakes and 18-inch alloy wheels. The XR6 Turbo is available standard with a six-speed manual but the ZF six-speed automatic transmission is available as an option.
Fuel economy on the I6 Turbo engine has improved considerably thanks to the extensive engine development program undertaken for the new FG Falcon. Not only does the new engine deliver 10 per cent more power and 11 per cent more torque, but it does so with a 4.9 per cent improvement in overall fuel economy.
With the ZF six-speed automatic transmission, the combined fuel rating has dropped to 11.7 L/100km, a reduction of 0.6 L/100km on the equivalent BF-spec powertrain.
The XR6T retails for $45,490. Options include XR 18″ alloys for $1,000 or the XR luxury pack for $5,000 which includes leather interior, upgraded sound system, dualzone aircon and 19″ alloys.
[gallery=293]
XR Series – XR6 Turbo
As for XR6 with the following features:
4.0-litre 270kW / 533Nm DOHC DI-VCT turbocharged in-line six-cylinder engine
290mm clutch (six-speed manual transmission)
ZF six-speed automatic transmission
Limited slip differential (LSD)
High output fuel pump
18-inch alloy wheels
Dunlop SP Sport Maxx tyres
Alloy wheel lock nuts
High series brakes
Dual horn
2008 Ford FG Falcon XR6 Turbo specifications