While the new FG Falcon Sedan range is currently taking all the limelight, Ford Australia has decided to bring out a slightly updated Falcon wagon, still based on the BF platform. The new wagon gets a new model name, features and additional safety equipment.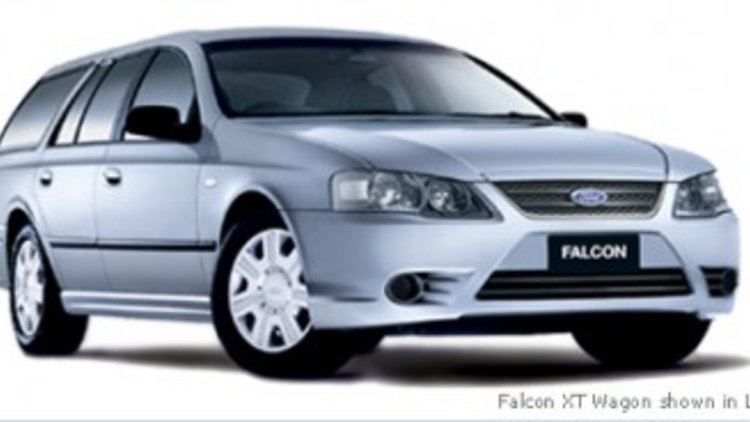 The most important addition will be standard Dynamic Stability Control on the petrol model (LPG variants miss out). There is also 'Warm Charcoal' carpet in lieu of Medium Stone and an all-new key fob with integrated flip ignition key.
"The current Falcon wagon remains an ideal tool of trade vehicle for a broad spectrum of fleet and private buyers alike, who appreciate its large load area and excellent payload capacity, the introduction of Dynamic Stability Control, in particular, will see the Falcon wagon continue to fill an important niche in the business sector, coupled with competitive running costs, sharp pricing and the ability to carry large loads." Ford Australia Vice President Marketing and Sales, Mark Winslow said.
Additionally the new XT Falcon wagon receives 'Satin Alloy' accents on the front grille surround, Goodyear Eagle Excellence tyres (same as the ones used on the all-new FG Falcon range) plus a new 'MkIII' badge.
The 2008 Falcon wagon will only be available in XT specifications and is powered by either the standard 4.0-litre in-line six-cylinder petrol engine or the optional E-Gas dedicated LPG engine.
Unfortunately Ford is still offering the wagon with its 'proven' four-speed automatic transmission and not the five-speed available in the FG.
The new BF Falcon Wagon MkIII will go on sale in May, around the same time as the all-new FG Falcon sedan and Ute line-up arrives at Ford dealers.
2008 Ford BF Falcon Wagon MkIII