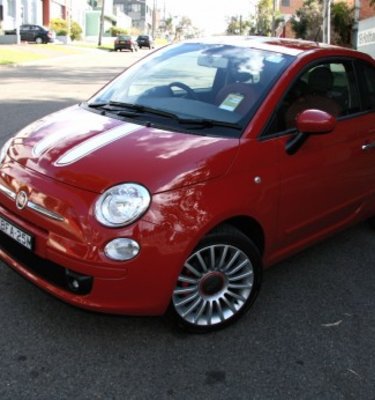 Current Pricing Not Available
2008 FIAT 500 Review & Road Test


Model driven: Sport Hatchback 3dr Manual six-speed 1.4 Litre petrol
Recommended Retail Price: $26,990
CarAdvice Rating: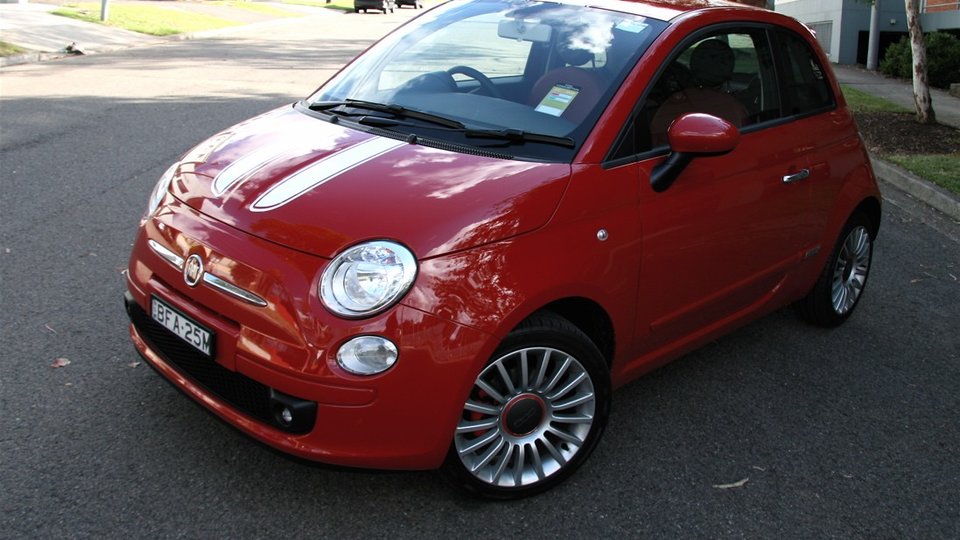 You all know Luigi right? He's the cute little yellow car, which just happens to be a 1957 Fiat Nouva 500 in the 2006 hit movie, CARS.

But if you're a little short of the dough ray me, then go ahead and drive away in the 1.2-litre baby for just $22,990. Just don't expect to get anywhere fast. The 0-100km/h sprint, if you can call it that, will take a full 12.5 seconds.
The trade off though, is that you should get close to 4.3L/100kms on the highway, which is downright exciting when you see punters queuing up for fuel at $1.50/litre.
While the 1.4-litre goes well, and we'll get to that shortly, we can't wait for a steer in the 1.3-litre JTD diesel. At $25,990, that's a grand less than the 1.4-litre Sport, you may never need to visit a petrol station again. Ever. That's not quite true, but with the oil burning 500, you can be confident of achieving a mind-blowing 3.6L/100kms! And your 0-100km/h time is an acceptable 11.5 seconds.

The "500" brochures look more like a prospectus for that "Accessorize" chain of shops, with loads of exterior/interior possibilities. You get to choose from up to eleven exterior paint jobs and thirteen upholstery/interior combinations, and they all look good enough to eat!
Our car was painted in a "Special Pastel" Fiat call "Pasodoble Red" and further optioned with a set of cool looking white "Twin Roof & Bonnet Stripes" which set the car off perfectly.

The side stripes or any of the other seventeen customised sticker sets for the 500, will set you back just $450 unless you opt for the chequered roof (and I wouldn't) which adds another $650 to the price.
Colour matching is what the Fiat 500 is all about. Depending on what variant you go for, the interior colour book provides up to thirteen fabric colour combinations.
The seats in our 500 were covered in sumptuous red leather with matching red armrests on the door trim. Headrests were stylish, black, and circular in shape but the colour of these changes with the different combos. Like most things in and on the 500, they're optional. But the prices are more than acceptable.

You honestly don't expect too much from a 1.4-litre engine with 74kW and 131Nm of torque, unless you strap on both a turbo charger and supercharger as Volkswagen have successfully done with their Golf 1.4 TSI GT Sport.

But Fiat has spiced up this model with a small round button on the dash, which, simply says, "Sport". Hit that once, and you'll get a slightly quicker response time when accelerating together with a heavier weighted steering or less power assist. Either way, it inspires a more spirited driving experience all round.

Why this feature isn't standard kit on all manual cars is a complete mystery. More people would opt for the cheaper manual variant more often, no question.

Two other things surprised me with this car. Cornering dynamics would be categorised as sports car like, although the trade off is, at least on the sport model we drove, the ride can be a fraction harsh on poor road surfaces. And while there's slight body roll on turn in, the car goes into bends with reasonable confidence.
What was even more interesting was the ride height of the Fiat 500. A guy in a late model Falcon station wagon, pulled up beside me and as I looked across at the car, I noticed I was sitting a full 15cm plus above him. The end result is that for a small car, the forward vision is excellent and would mirror some of the compact SUV's on the market.

The level of safety systems across most of the 500 range is no surprise given the above ratings. Inventory includes; ABS with EBD, Dual Stage Driver Passenger Airbags, Side Airbags, Window Airbags, Diver's knee Airbag, Stability and Traction Control, HBA and Hill Holder round out the A-list.

"The Fiat 500 will do for Fiat S.p.A what the iPod did for Apple"