Say hello to BMW's next-generation executive limousine, the 2009 new 7-series.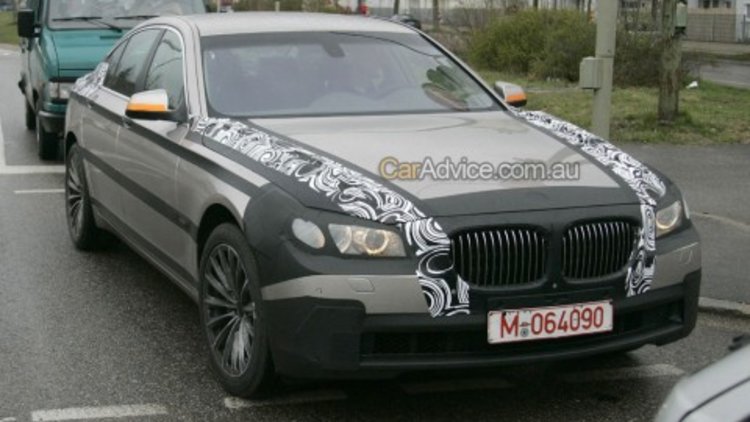 Our European photographers snapped the car at the firm's Munich headquarters this morning, and it's the first time the Mercedes S-class beater can be seen without the heavy cladding that so far made the elegant saloon looking like an ugly military tank.
With its huge twin-kidney grille and the wrap-around headlights the car mimics design elements of the X5 and X6 but keeps the exclusive character the 7-series is known for.
Though still disguised with a fake rear spoiler, the rear end and especially the boot lid will undoubtedly become more elegant compared to the current car's back.
In addition to the exterior updates, BMW will be introducing a new iDrive and – rumour has it – an eight-speed transmission (in order to shut Lexus up).
The new 7‑series will make its first public appearance at the Paris Show later this year and will arrive as a 2009 model.
2009 BMW 7-series spy photos