The Aston Martin super-supercar is getting closer and closer to becoming a reality. The new V12 Vantage RS has already been given the nod for production in the first quarter of 2009 and some have even put their orders in.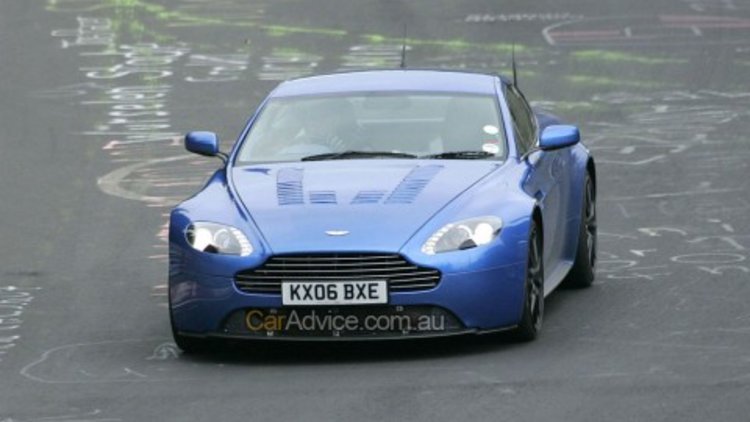 These photos are the first of the V12 RS doing the rounds at Germany's Nürburgring race track. Aston has taken liking to the 'Ring', competing in the infamous 24-hour race and announcing its own dedicated test centre there . The Gaydon based company even launched a special edition N400 Vantage dedicated to the legendary circuit.
Thankfully Aston has kept the rear diffuser remarkably similar to the concept's and apart from the sound of the V12, the easiest way to tell the V8 and V12 RS apart, is the rear diffuser set-up and the air-intakes on the bonnet.
The V12 Vantage will propel Aston Martin to a new level, taking on the F430 Scuderia and Gallardo LP560-4.
Power comes from a 6.0-litre unit shoehorned under the bonnet - official figures are still unknown but expect between 400-460kW. Prices are rumoured to start slightly above the DBS ($466, 500).
Expect a full review of the car when it becomes available.
Aston Martin V12 Vantage RS spy photos