The rather green Subaru XV Concept is looking likely to become a production model if all goes to plan. The sub-compact SUV could sit below the Subaru Forester and Outback models and compete against the likes of Nissan's Dualis.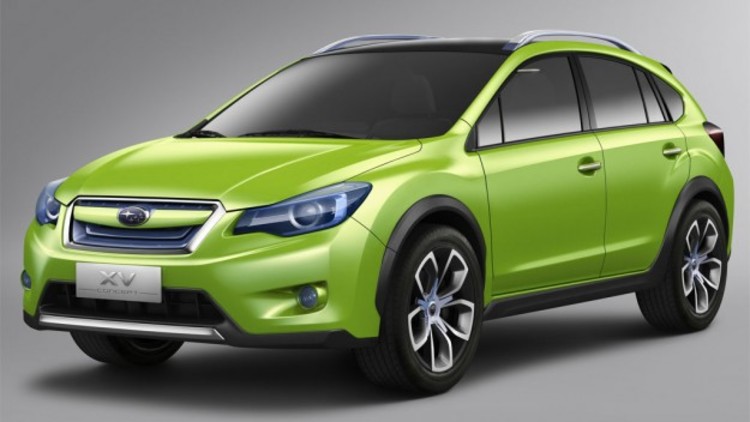 Speaking to CarAdvice in New York, Mr Masashi Uemura, manager of corporate communications for Fuji Heavy Industries (parent company of Subaru), said the XV Concept was designed with the ever expanding Chinese crossover-vehicle segment in mind. Following the launch of the fourth-generation Impreza (which will start with sedan body-shape and then hatch), the XV is a 'maybe'.
The strongest hints, however, come from Subaru Australia's boss, Nick Senior, who recently said "while the Impreza is extremely important, the Subaru XV Concept is simply exciting."
Mr Senior believes that although the XV is currently just an idea, "it is an idea that is as exciting and refreshing as Forester was when it first launched in 1997."
If it's anywhere near as successful as the Forester (150,000+ sold in Australia alone) it will certainly make a significant impact in the growing segment.
Subaru is yet to confirm the specific engine and power details of the XV Concept but we do know it sports the new 2.0-litre Boxer engine coupled to a Lineartronic CVT transmission.
As with all Subarus in Australia, it will most certainly only be offered with the company's all-wheel drive system.
Subaru XV Concept likely for production