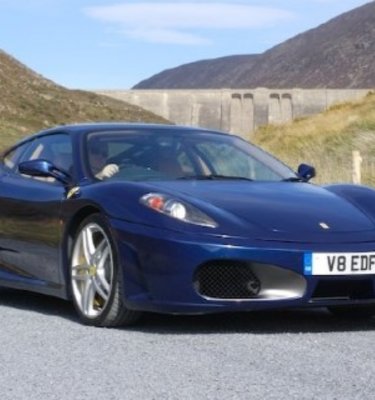 2008 Ferrari F430 Coupe Review
Current Pricing Not Available
2008 Ferrari F430 Coupe Review

THE 'F' WORD - THE FERRARI F430 COUPE

There are cars, there are other cars, there are yet more cars and then there are Ferraris.
Blistering acceleration, unbelievable dynamics, the incredible rowdy noise
Having to give it back
CarAdvice rating: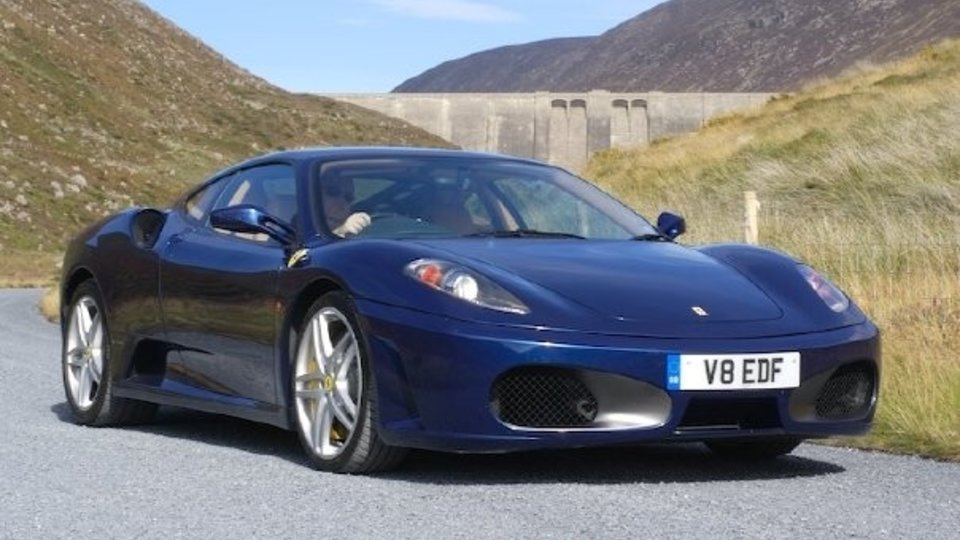 RRP: $441,850
- Words by: Bob Hume Photos by: Chris Huston
I somehow knew I was going to drive one at some point in my life and it was all leading up to the moment when I was handed the keys. A smiling man handed me the bright red key and asked me to be careful. Trying to act like this sort of thing happened to me every day I immediately dropped the key, flopped awkwardly into the cockpit, then stalled the car twice.

Now, don't think for one second that I haven't spotted the obvious 'first time' parallels here; I've deliberately created them to set the scene. I don't just write about cars for a living and no one in my profession becomes a motoring journalist by accident; I'm an enthusiast and the defining moment of my career was always going to be something which involved an impractical, noisy, frightening car with a yellow 'Prancing Horse' badge on it and in my dreams it was always red.
The handover was performed by an Italian Press executive who had flown over from the Frankfurt Motor Show, fresh from unveiling the 430 Scuderia. I may be a bit of a Ferrari nut but Beatrice Giusti lives and breathes it – she knows her stuff. During the two hours of explaining how everything works (no doubt accompanied by subtle use of some sort of psychiatric training designed to establish that I wasn't mental), Beatrice also managed to hint that I mustn't crash it.
There are several features of the car that show just how scientific the design process was – the air flows in a vector between the twin struts of the wing-mirror, along a groove in the door and neatly into the rear intake cowls.
The biggest miracle of design is that the renowned Italian automotive designer, Pininfarina managed to achieve all of this and still managed to make this Berlinetta look fantastic, in an athletic kind of way.
Unveiled in 2004 at the Paris Motor Show, this F1-inspired mid-rear engined super car was launched in 2005. It's powered by a naturally aspirated 360 kW, 4.3-litre V8 (456 Nm of torque), has a lightweight aluminium chassis and body panels and is bristling with technology developed on the race track.
Advanced aerodynamics, suspension and the electronic differential (E-Diff) ensure that performance dynamics are nothing short of astounding. The F430 has a maximum speed of 315 km/h.
'Race' mode gives you a bit more and will let you slide enough to make you look like a superstar but there's still enough safety stuff looking after you if you overcook it. In 'CST/OFF' mode, everything's off and if you're not a superstar, you'll probably kill yourself.
This sort of acceleration is not easy to describe, in fact there aren't many superlatives in the dictionary that'll do job. Drop the hoof from rest and red line it to around 8,500 revs, paddle-shift it five times and you're in sixth long before you've read this sentence.
Use the Launch Control (this takes a bit of practice but it's worth it) from a standing start and you'll only be 4.1 seconds older by the time you reach 100km/h. The high-speed gear changes aren't what you'd call subtle; the sensation is like getting a series of friendly but firm kicks up the arse. I was liking this car already – give it the boot and it'll boot you right back.
It was at moments like this that I made all sorts of involuntary noises, some of which I'm still quite proud of but most of the time I just cursed and grinned.
While we're on the subject, the car itself made plenty of noises and all of them cool to varying degrees. Arm the ignition and you hear a warning ping (presumably designed to startle the uninitiated), this is accompanied by preparatory clicks and whines.
My friends gathered at my house on the Saturday night for a Ferrari-orientated barbeque and they brought their friends. The neighbours arrived, the neighbours' neighbours weighed in, bringing wide-eyed children and before long the place was crawling with people I didn't know, asking me questions that I had to make bloody sure I gave the correct answers to.
I had the F430 for four days and covered several hundred of the best miles I've ever driven. Virtually everywhere I stopped, people grinned, stared and coveted. One of these people was me.
I loved this car for a huge number of reasons; blistering acceleration, unbelievable dynamics, the incredible rowdy noise, the race-bred feel and the sheer, hedonistic feeling of simply driving it. By far the biggest reason I want the F430 sitting in my garage is because I've experienced everything that it can deliver, it's a Ferrari and I can't afford it.
--
Editor's note: Bob Hume is a motoring journalist residing in the UK, he will be contributing more car reviews to CarAdvice in the future.
--
CarAdvice overall rating:
How does it drive:
How does it look:
How does it go:
Specifications
• Engine: 4.3-litre V8
• Power: 360kW @ 8500rpm
• Torque: 465Nm @ 5250rpm
• Transmission: 6sp Seq. Manual Auto-Clutch
• 0-100km/h: 4.1 seconds
• Max speed: 315km/h
• Fuel tank capacity: 95 litres
• Fuel type: minimum 95
• Fuel consumption (combined): 18.3-litres/100kms
• Weight: 1290kg (Tare Mass)
• Built in: Italy
• CO2 emissions: 420g/km