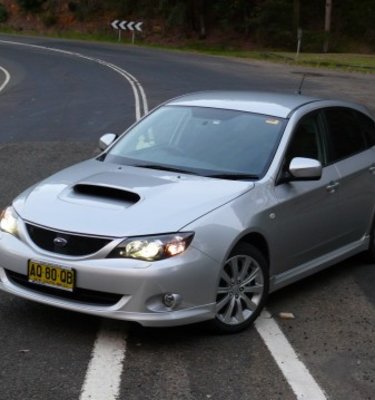 2008 Subaru Impreza WRX review
Current Pricing Not Available
2008 Subaru Impreza WRX Review & Road Test


Model tested: 2008 Subaru Impreza WRX five-door hatch (a four-door sedan version is available in the US and we should get it last quarter 2008)

Fast, but well mannered, a car for 24/7
Styling is still an issue
CarAdvice rating: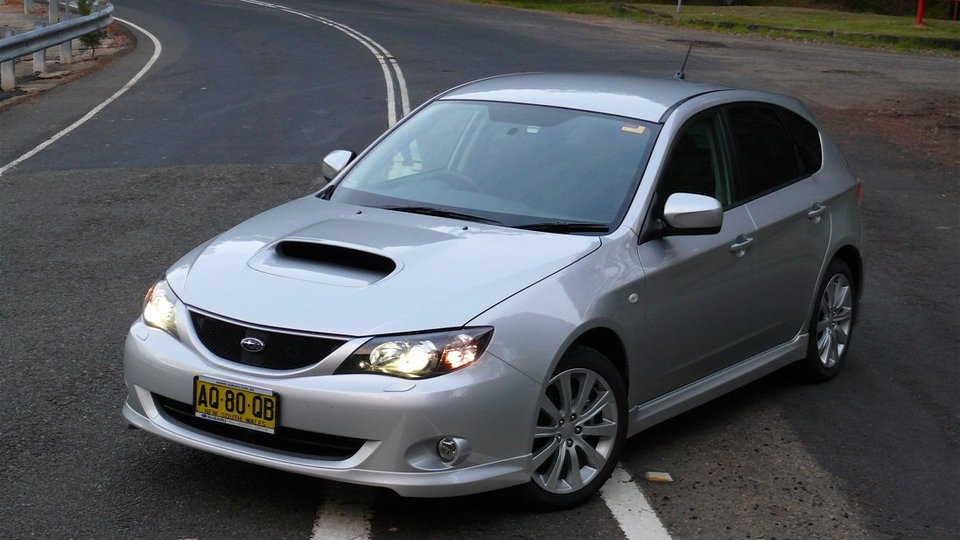 By: Anthony Crawford
I'll be honest, I've never really been into the styling of the previous generations of the WRX despite having enormous respect for what Subaru has achieved over the years with this iconic car.
I first drove a WRX back in 1994, the year I put my first television series on cars together. The show was called Behind the Wheel and was hosted by James Morrison (yes the muso and self obsessed rally driver), Dick Johnson and Kevin Bartlett on the Ten Network. It was the first WRX released in Australia and this was the car I wanted to star in the opening sequence.
I only drove the car for ten minutes or so, but that was enough to wonder, how on earth Subaru could build a car with such phenomenal performance and sell it for less than $40,000!
I'm absolutely certain I was smiling like a Cheshire cat when I blasted up Warringah Road in Sydney's northern Beaches, at a velocity which had me speechless at the time.

At that stage, I'm pretty sure I pulled over on the side of the road and began dialing as many mates as possible, to preach to them the new book of revelations. That's the Subaru WRX edition. I was stunned!
Mind you, I don't recall a single luxury item in the car but that didn't matter one iota. I was already working out what the monthly payments would be, and whether the bank would lend me the money.
You don't buy a WRX for its good looks. Do you? It's a high performance package for a bargain basement price, which most punters with a half decent job can afford.
Initially, I wasn't a huge fan of the new styling but I didn't hate it like the hard-core mob that were slamming it, left, right and centre. I was more sitting on the fence and hadn't made my mind up.
The thing is, I was tired of that menacing, overly aggressive WRX look, as it was a bona fide cop magnet and surely put off those over thirty corporate types, who also lusted for a performance hit at the right price.
More power, more torque and just as quick as any previous generation car (except 2003-2005 due to the gearing, but only by 0.1 of a second) the 2008 WRX stays true to form as a high performance car for a price exactly the same as when it was released back in 1994.
It's not just the straight-line acceleration performance either.

And whereas the ride quality in earlier generation cars could be summed in a one word "harsh", the 2008 edition offers a remarkably comfortable ride, even over poor road surfaces.
And when it comes to speed bumps – you can ride over those at 20km/h in complete comfort. Even those nasty little metal bumps, popular with shopping centre management, are dispensed with, without any harsh effect through the cabin.
Is there a price to pay on the performance side for such a level of ride quality? Not really. There's more body roll that I would have expected, but it doesn't seem to affect the car's performance in any way.
While six speeds are better than five in a world where we now have eight speed autos, it's certainly not a deal breaker. It would have been useful to have that extra ratio on a long trip, where the car could stretch out and relax, while providing slightly better fuel economy than 10.6 (combined) if that's possible.
With increased levels of performance you don't expect to go from four-piston brake calipers on the front wheels - to just two. Initially I was thinking cost cutting and there may be a little of that too. But I can't fault the stopping power on the 2008 car. The brakes are superb as is the pedal feel.
In fact, it's better than that. The REX will now stop in 39.6 metres from 100km/h and that's 5.3 metres better than the previous generation car, which had four pots. That's on a dry road. In the wet, the difference is even more pronounced, with the car coming to a stop in 43.5 m against 52.7 in the last of the second generation WRX. Enough said.
It's a similar story with tyre width and profile. That's been reduced from 215/45 on the 2006/2007 editions down to 205/50 Yokohama Advan in the new car. Mind you, it's not all about tyre width but more to do with as much tyre contact with the road as possible.

Inside, it's still not in the same league as the Golf GTI but it's an improvement, which I would rate as 6 out of 10. Not enough soft touch materials or quality plastics though. Subaru can do better in this department, just take a look inside a Liberty or Tribeca and you'll know exactly what I mean.
The sports seats are Porsche 911 style and are equally as comfortable. They are a new design by Belgian company Pullmaflex, specialists in seating suspension and lumbar systems.

The rear seats fold virtually flat, so collecting your flat screen LCD TV, (that's after you see the David Jones credit department and plead to have your credit limit raised by three grand) is easy.
The joy of discovering Subaru has employed Hill Start Assist on all manual Imprezas, is one reason to buy this car over a competitor. When you are in first gear with the clutch in, you won't roll back as you release the brake and accelerate. The system brakes the car for a second or two, allowing you enough time to complete the maneuver. Brilliant.
CarAdvice overall rating:
How does it drive:
How does it look:
How does it go:
Specifications
• Engine: 2.5-litre DOHC four-cylinder boxer with intercooled turbo
• Power: 169kW @ 5600rpm
• Torque: 320Nm @ 2800rpm
• Transmission: 5-Speed manual
• 0-100km/h: 5.8 seconds
• Max speed: 209km/h
• Fuel tank capacity: 60 litres
• Fuel type: minimum 95
• Fuel consumption (combined): 10.7-litres/100kms
• Turning circle: 10.6 m
• Warranty: three years, unlimited kilometres
• Weight: 1355kg (Tare Mass)
• Built in: Japan
• CO2 emissions: 252g/km