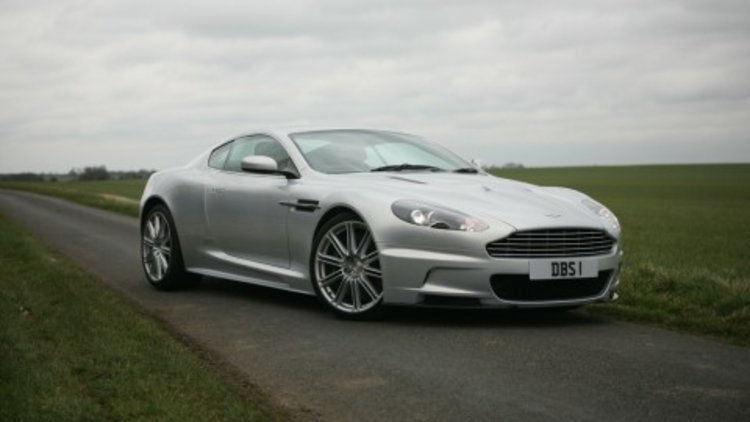 "The DBS is a direct descendant of the race winning, V12 powered DBR9 and is one supermodel not to be messed with"
By - Anthony Crawford
I have never seen so many Aston Martin's parked on the street as I did tonight, on my way to the Australian launch of Aston's new crown jewel, the hard core DBS. I stopped counting at thirty, but there was more hidden from sight in the underground car park I used. Eye candy overload!
Aston Martin provokes enormous sentimentality and passion from owners and fans alike, whenever a new model is launched anywhere in the world.
After all, British Secret Service agent, James Bond just does not look right in any other car but an Aston Martin, and the DBS will feature heavily in the upcoming Bond film "Quantum of Solace" due for release in the UK on October 31 this year.
Car Advice has already driven the car at pace in the UK a few weeks ago, and we can happily report, the DBS is a seriously quick steer. With a massive 380kW and 570Nm, this Aston will cover 0-100km/h in a blistering 4.3 seconds and max out at over 300km/h, if you're lucky enough to blasting down Germany's Autobahn system.
But that's not the half of it. The DBS is ridiculously comfortable and easy to drive. You feel like you know her intimately after a very short time behind the wheel and that's a rare trait with supercars these days.
Our test car, a beautiful silver number with the world's coolest plates DBS1, was also fitted with the lightweight carbon-fibre/Kevlar sports seats, a must for any owner that wants to push a little harder. Mind you, they are no less comfortable than the standard seats but weigh a full 10kg lighter (each pew)
The DBS feels light and nimble through the bends and acceleration is race car quick. The exhaust note at full throttle is so intoxicating that you may not switch on the 700 W Premium Audio System – ever!
The standard spec carbon ceramic brakes provide enormous stopping power and are some of the best I have ever used. Brake fade doesn't exist.
Grip is prodigious by way of a set of superbly styled 20-inch rims shod with Pirelli P Zero 295/30 on the rear and 245/35 up front.
I don't need to say much about the styling of the DBS, you can see from the few pics I have included, that you are looking at the most beautiful car in the world and the envy of all other supercar makers.
What makes this car so user friendly is its svelte six-speed manual transmission, which allows for quick shifts using the bespoke polished metal shifter.
There's is a lot more we can say about Aston's new flagship but we'll save it for the full blown review and video clip shot during our "Full Throttle in Europe" tour recently, which will be posted on Car Advice in just over a week.
The DBS has a recommended retail price of $466, 500 in Australia.
A full review of the DBS with video will be available soon.
Aston Martin DBS Australian launch